Planning Your Environment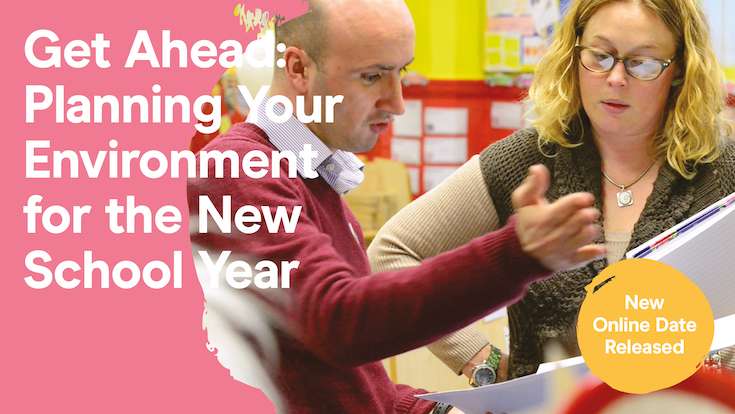 ---
During the summer term, we know that you will start looking forward to the new school year, so our next inspirational FREE Twilight Open Evening at the National Centre offers you the perfect opportunity to get ahead and review your current practice and provision.
Join us for this unique workshop with our experienced consultants which will focus on designing an effective and enabling environment for both EYFS and KS1 and reviewing the resources provided.
You'll also have time to explore our EYFS and KS1 classrooms including our newly developed 2-3yrs room, all bursting with displays and enhancements to inspire you as we move through to the end of term.
Benefits
Develop your vision for a vibrant learning environment
Review and evaluate your current classroom layout
Plan changes to the design of your space with support from our curriculum team
Consider progression in provision through EYFS and KS1
---
Audience:
EYFS and KS1 Leaders, teachers, practitioners, and support staff
Dates and Times:

Wednesday 22nd June -Last few places remain
4.00pm – 6.00pm
Wednesday 6th July – FULL
4.00pm – 6.00pm
Due to popular demand we are now pleased to announce we are hosting an online version of this event.
Monday 11th July – FULL
4:30pm – 5:30pm 
Please note: We will be releasing a recording of the event on Tuesday 12th July PM, which will be held on our Training Videos page.