Headline Briefing for Leaders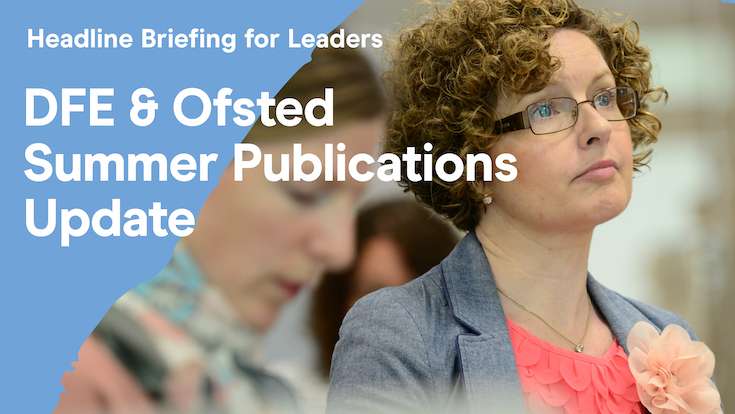 ---
Essential updates to stay ahead of the ever-changing landscape, with the latest on policy, inspection, research & practice
Over the summer, the DfE and Ofsted have continued to publish a myriad of documents which schools will want to be aware of as they start the new academic year. To help you be as up to date as possible and ensure that you and your team have the latest statutory information at your fingertips, we invite you to join this 60-minute briefing where you will hear key headlines affecting EYFS and KS1, along with links to supporting documentation to give you a sense of the direction of travel.
The price includes 1 x place at the live or recorded webinar, along with a copy of the recording to share with staff alongside a summary reference document with links and key questions for practice.
Benefits:
Be fully informed of the latest statutory documentation
Gain clarity regarding supporting guidance materials from DfE
Feel prepared for the new academic year
Dates & Times:
Webinar – Fri 30th September – 10.00am – 11.00am or recorded version also available
Price:
£50 (exc. VAT) per School
For more information and to book your place on the webinar, live face-to-face session or to purchase a recording, please follow the links below.