What to Expect Next! Ofsted Priorities Unravelled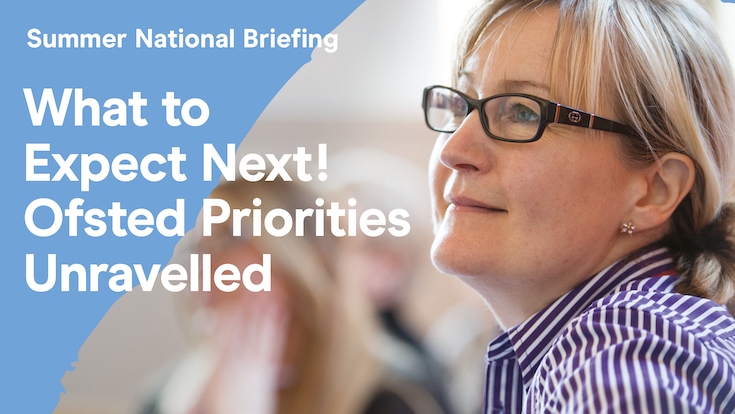 ---
Join us for our Summer National Briefing designed to keep School Leaders in the loop about all the latest from Ofsted, DfE and educational research.
Packed with insightful information and practical guidance on supporting our youngest children, this term we are drilling down on Ofsted's view of Early Years with an interview with Ofsted's Phil Minns, HMI.
During the interview we will be exploring Ofsted expectations around inspection, reflections on the revised EYFS and the recently published five-year strategy with the announced specific focus on Early Years.
The briefing will provide at a strategic and practical level opportunity to:
Keep up to date with latest information relating to Early Years and KS1
Hear from Ofsted about expectations and about inspection
Gain clarity about the Ofsted's new five-year focus on Early Years
Be informed by Early Excellence's insight, guidance and support
We really hope that you can join us for one of the live sessions, or you can choose to access the recorded option.
Dates & Times:
National Centre, Huddersfield – Thurs 30th June – 9.30am – 11.30am
Webinar – Fri 24th June – 9.30am – 11.30am or recorded version also available
Price:
£65 (exc. VAT) per person
For more information and to book your place on the webinar, live face-to-face session or to purchase a recording, please follow the links below.