Bespoke CPD Programmes

With our experience and extensive Early Years, KS1 and Child Development knowledge we can shape a CPD programme to support with your school priorities, around your school context.
Our bespoke packages of CPD can be delivered to large or small groups, or to individuals. With a choice of face-to-face, remote or a blended approach, our bespoke programmes enable rapid developments in practice and provision and raise outcomes.
Bespoke CPD Programmes include:
Intensive consultancy to rapidly improve practice in the Early Years and KS1.
Training sessions focused on key aspects of best practice to deepen knowledge and understanding for leaders and teachers.
School-based consultancy to guide individual practitioners in developing best practice in the classroom.
Staff meetings and workshops to illustrate best practice, discuss developments and agree next steps with whole teams.
Contact us to discuss your school improvement needs: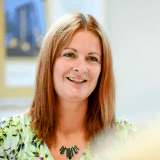 Nikki Walters
Head of Regional Development

01422 311 314

admin@earlyexcellence.com