Developing Young Mathematicians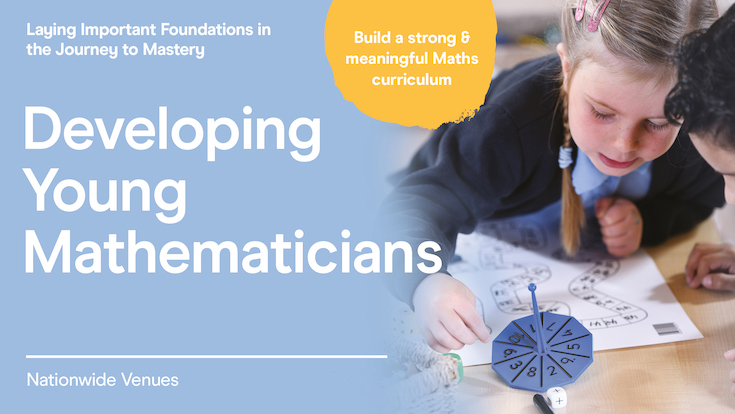 Following on from our highly-informative 'Designing Your Curriculum' course, Early Excellence will be delivering this essential
new course focused on the fundamentals of teaching Mathematics in the Early Years.
With the new focus on achieving an effective curriculum, the proposed changes to the ELGs, along with Ofsted's current inspection framework which requires staff to be "knowledgeable about the teaching of early Mathematics" and the latest research review which highlights the need for teaching Maths "in real world contexts which have meaning for the child" – it is more important than ever that teachers have a keen understanding of how children develop mathematical concepts.
The day will be highly-informative, packed with subject knowledge and practical solutions to enable schools to reflect on their approach to teaching Maths through the EYFS and into Y1 – whether through a scheme or not – and will examine the principles that underpin this early learning and the key steps towards progression and mastery.
Benefits:
Explore effective strategies for teaching early Maths

Develop a clear understanding of progression in learning through EYFS and beyond

Consider the role of the adult in developing language, problem solving and reasoning

Gain practical ideas for the effective use of key resources
Audience:
Maths Leads, EYFS Leads & EYFS Teachers
---
Early Excellence is following the official guidance from the Government with regard to Covid-19, therefore we have taken the decision to postpone all physical training events that were due to take place in the Summer Term.