Date: January 5, 2021
Early Years Home Schooling in Lockdown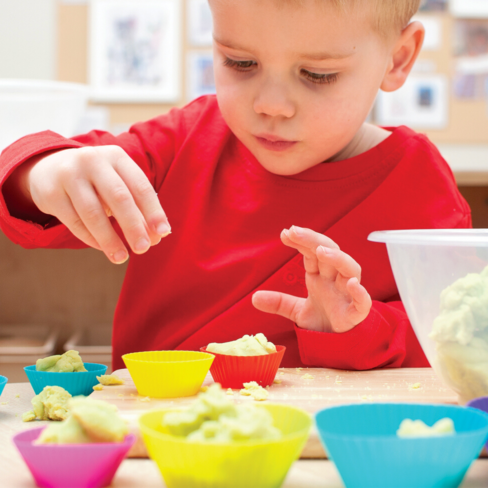 Home Schooling
We've entered a new time. A time of home schooling, of online PE lessons, live link up phonics sessions and an avalanche of online support. Much of this will be helpful to children, and parents, as they set about this period of isolation, but I do think we need to be careful here. Parents are not class teachers, they are parents, (unless they are both) and their number one concern at this time should not be phonics worksheets or teaching number bonds but the health and wellbeing of their children.
Whilst this is, of course, a difficult time for everyone it will provide many families more time together than would usually be the case. Speaking as a working dad of three boys, one thing that's very obvious is that once we take away the football clubs, the time away with work, the music lessons and so on, what we are left with is the rare possibility of unhurried uninterrupted time to spend with our children. This is a unique time and one that needs to be handled carefully by both teachers and parents alike.
Trying to recreate a classroom at home isn't going to work, there are far too many other pressures and constraints here. Parents will be dealing with any number of worries at this stressful time, feeling an additional pressure to teach what the class teacher has asked might well add to this anxiety and this won't help their children. Instead, let's encourage and support parents to make the most of this isolation period through engaging with their children in a variety of ways.
Supporting Parents
If you are going to give support for how parents can help with their children's education during this time, focus first on the children's wellbeing. Young children will have been very aware of mounting anxiety over recent weeks and this will have been further reinforced by changes to their own daily routines. Opportunities to be creative and express their ideas and feelings in different ways will give children time, and space, to settle into new routines. To encourage children's creative ideas, usually the most simple, open ended opportunities are the best. Transient art using natural materials or loose parts is perfect for encouraging creative and mathematical thinking. The exploration of recycled containers and packaging will provide all sorts of opportunities for children to explore build, construct and create.
As time goes on, it will become more and more important for us to see this isolation period as a marathon, not a sprint. Lots of short, directed, activities will be unsustainable for everyone- teachers, parents and children alike. Activities and playful opportunities which encourage children to be engaged for long periods of time will give them a sense of satisfaction and self- control. The best place to start with this is to think about what children will naturally want to do, what do they find predictably interesting. There are lots of things to think about:
Making enclosures and den like spaces to crawl into
Engaging in sensory experiences with mud, water, dough or other materials
Exploring storytelling through small world and imaginative play
Making sense of the familiar through domestic role play
I'll be writing a series of blogs and will start by focusing on each of these elements, exploring each of them in more detail. The blogs will be underpinned by what we know about how young children learn and by effective EYFS practice but will be put appropriately into the home context. Teachers will be able to share the blogs directly with parents or add the ideas into the information that they will be continuing to share with parents. The aim is to share ideas as well as playful and creative opportunities that will be possible for parents to put in place at home and adapt to their circumstances. Watch this space and prepare to share! – Andy Burt, Curriculum Consultant at Early Excellence.
Despite the current situation, the revised EYFS will still become statutory in September. So whether you are a Head, Senior Leader or classroom practitioner, our webinar programme offers the perfect solution to support your understanding of the upcoming changes.
You can engage with us @earlyexcellence on our social media channels and don't forget to visit our website regularly to find online training courses to inspire you – as well as our Early Years Resources Shop.
Our National Centre is now open to visitors every Tuesday, Wednesday and Thursday from 9am – 5pm. You can also visit us virtually, where you will find a highly informative interactive environment to look around with ideas for your classroom, lots of display ideas and an exhibition of children's work to inspire you.