Date: July 10, 2022
Maximising Learning in Continuous Provision – Small Construction
Investigating how things join together, whether to construct something in their imagination or following another's design, has long been a fascination of young children and many adults! But how can we ensure that children are getting the most from the range of small construction we provide in our classrooms?
Can we be sure it is both accessible enough for children to utilise independently, whilst still ensuring it is developmentally challenging?
If you carefully source and plan your small construction area well, you'll ensure that it's filled with opportunities for children to express their creativity and develop their design ideas whatever their age and fascinations.
What is Small Construction for?
These resources offer a wealth of learning opportunities. Using the different component parts children are designing by planning, selecting, investigating, problem solving and improving their original models. The opportunity to go back to a model, having reflected on it, is critical to developing as a learner. We therefore need to ensure that there are spaces where children can leave part-completed work, safe in the knowledge that it will not be dismantled.
As children build, they are using different strategies to achieve their goal; joining, fixing, layering, stacking, balancing, positioning, enclosing, and enveloping. The challenges that each children face and the strategies they apply depend upon their own experiences, the nature of the construction parts and the support of knowledgeable adults.
Apart from design it offers fantastic opportunities to create real and imaginary places, buildings, vehicles, and objects. This in turn leads to role-playing and story-telling – the gateway to writing stories.
To support with this have high quality books in the small construction area, including non-fiction texts, and images to stimulate conversation and fire-up imaginations.
Organising Your Small Construction Resources
As a general rule, look to include two or three different construction kits in your Small Construction area, rather than overwhelming children with a larger number.
Look at how you can organise the resources most effectively and in a way that allows children to see all the elements that are available to them. Group by component and the purpose of each piece rather than, for example its colour. Avoid overfilled large boxes- try to use smaller boxes and shallow trays so that particular pieces can easily be found. As with other classroom areas, you will need to model and monitor how the space is managed to ensure that the children take care of the resources, and it remains an inviting space to work throughout the day.
Introducing the Resources
Never assume that your children know how to use the resources you offer them. You will need to teach, model, and observe. A critical part of this will be teaching the children to use each component part. The first step to success here, is ensuring that you too know all the 'invisible possibilities' that the resources offer. To know this, you will need to have played with them, reflecting on the physical skills and cognitive skills that each of the components demand as you do so. This will enable you to more effectively model and support your children as they access the resources.
As you explore the resources yourself, you may well identify small sets that despite appearing to be very different, actually involve children using very similar skills and provide similar levels of challenge. You will want to check that what you offer provides variety, both in terms of function and complexity.
As you build alongside your children make sure to narrate your own play, talk through your thinking and model how you face challenges. Small construction also provides lots of opportunities for the adults to encourage children to support each, to share skills and collaborate.
Celebrating Children's Achievements
Find imaginative ways to capture and celebrate your children's achievements with small construction as this not only supports the learning of the individual child but also offers chances for you to pass learning on. Displays of photographs capturing the children's work located by the resources create a fantastic stimulus for ideas and conversation.
Small construction sets often come with manufacturer guides or ideas books which can be used by children. However, a more powerful approach as well as an opportunity for meaningful and purposeful literacy, can be to support them to create their own design books that can be shared and revisited time and time again.
Key questions for the Small Construction area:
How well used is your Small Construction Area?
Which different sets have been included and how well organised are they?
Have adults had the opportunity to explore the resources themselves?
Do adults spend time teaching and modelling in the area?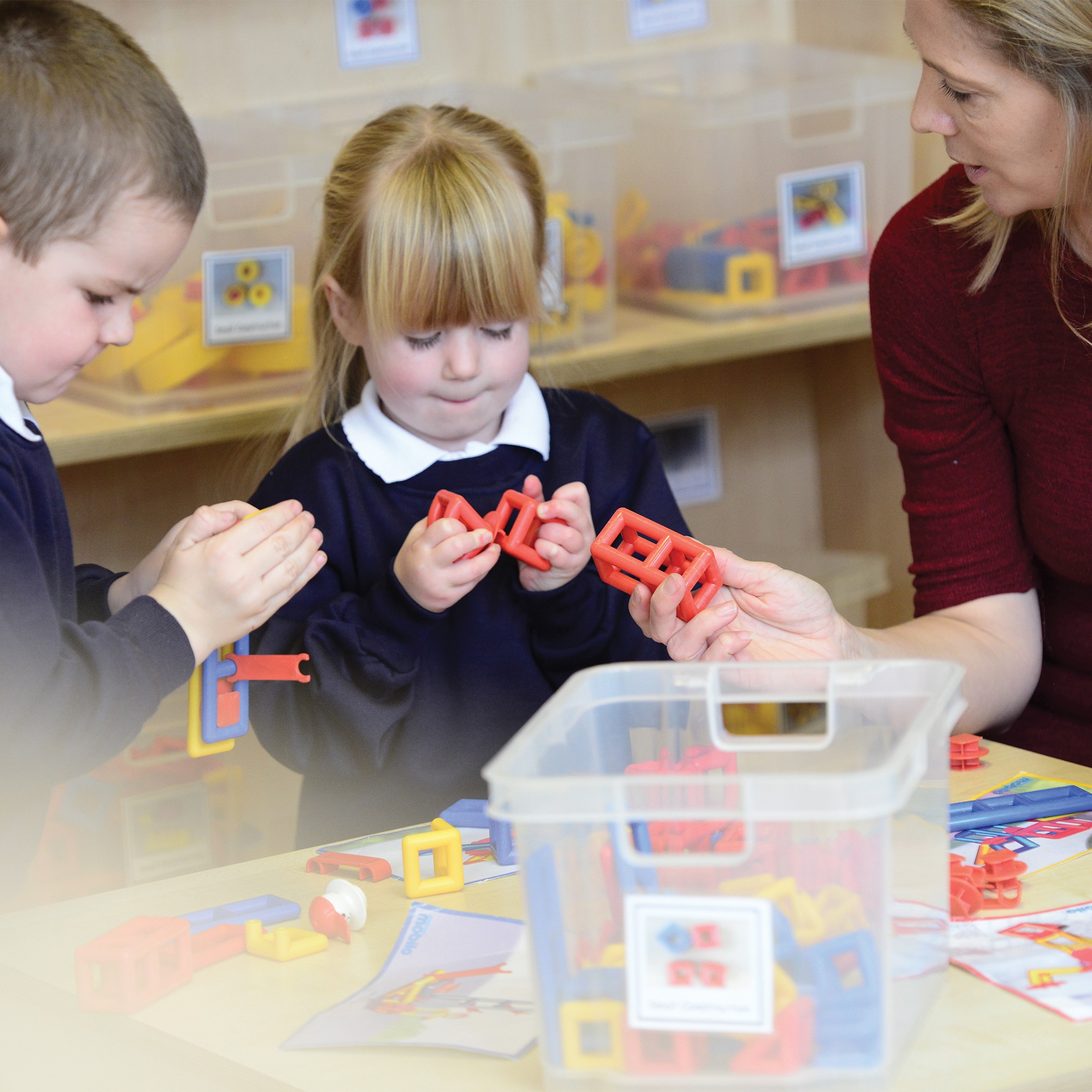 Join our Structures & Spaces webinar to gain a deeper understanding of how the use of small construction can support and extend children's learning.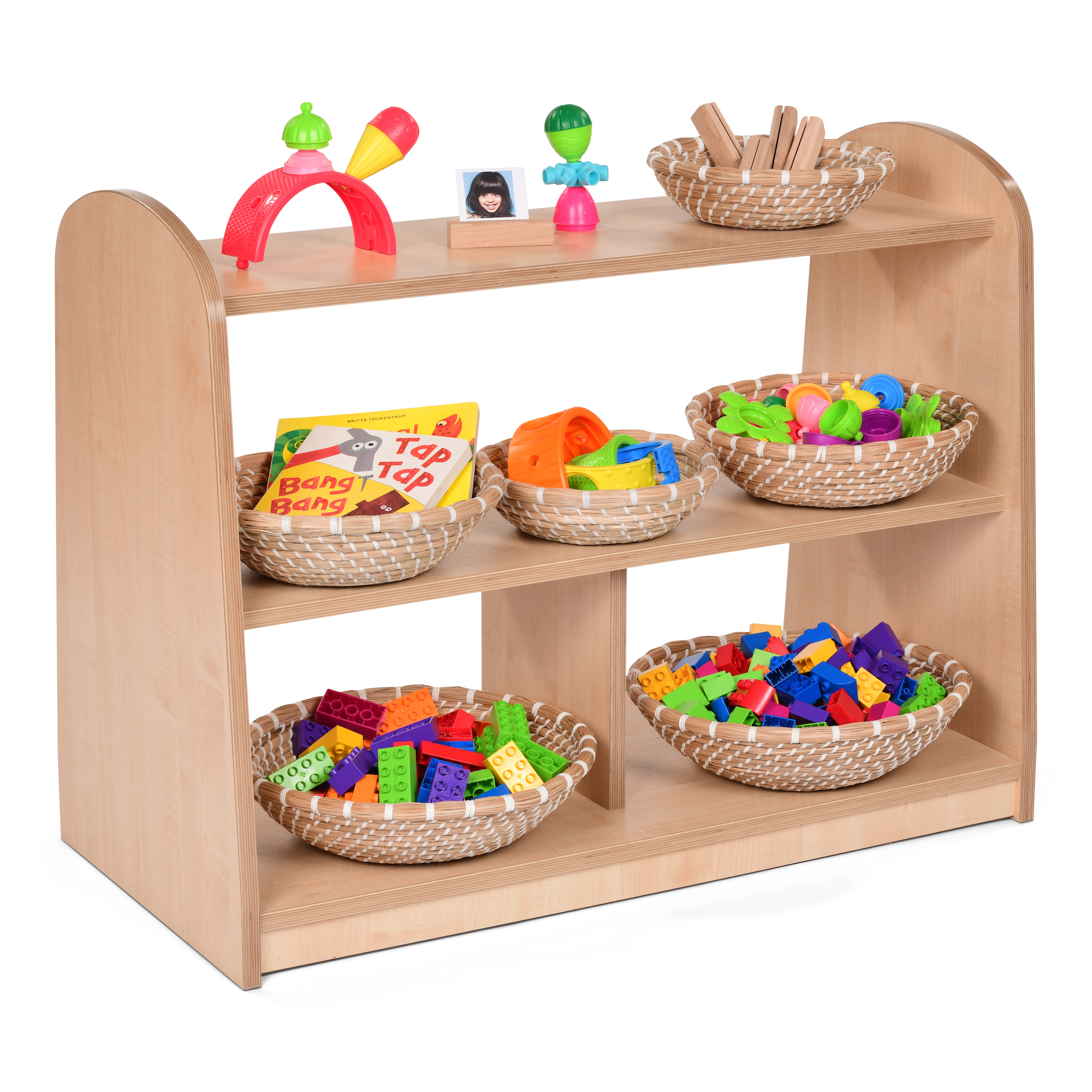 Promote problem solving skills and support children's three-dimensional thinking with our ready-made Complete Construction Area Sets including a range of easy-to-use small plastic construction blocks, wheels, pivots and nuts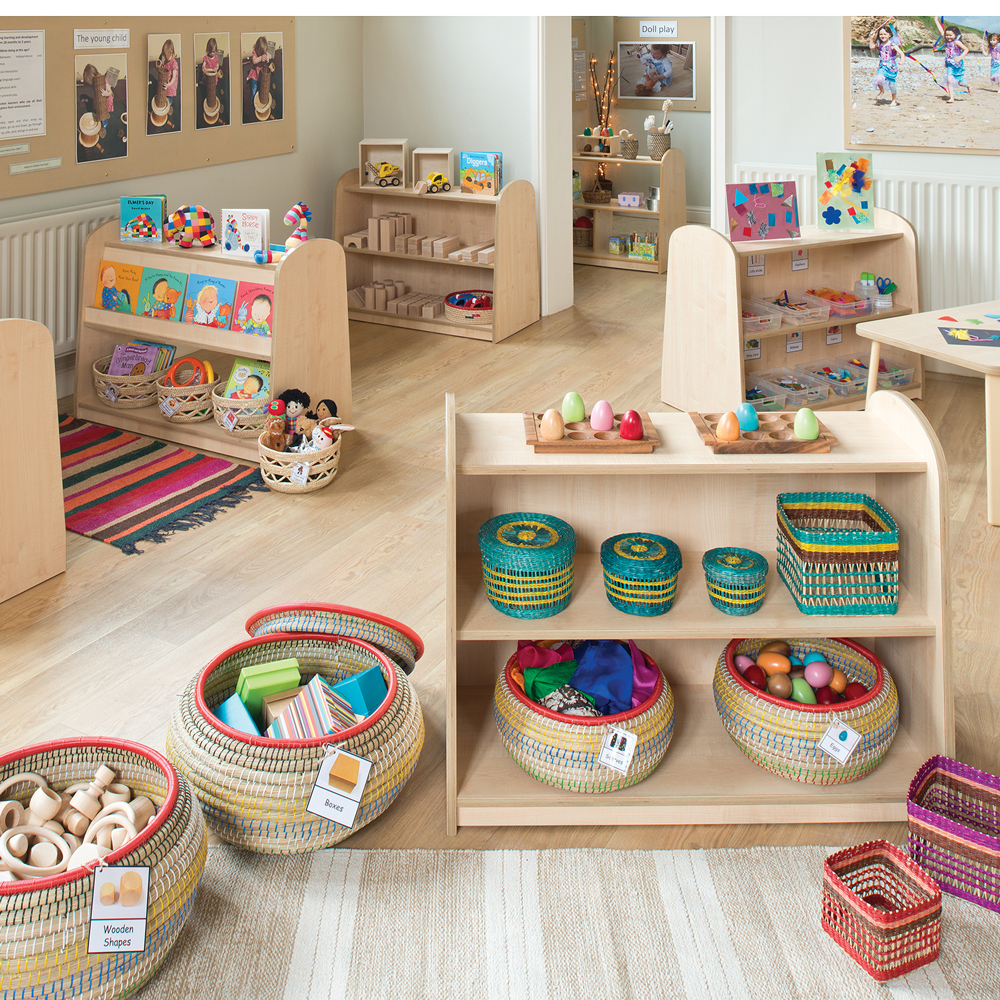 Join our Developing Effective Teaching in the EYFS course to consider how to skilfully and meaningfully shape continuous provision and provide enhancements which connect with children's interests to help embed and extend learning.