Date: August 22, 2022
Developing an Effective Books and Puppets Area
We are understandably keen for the children in our settings to access as many stories and books as possible and for them to build a repertoire of familiar texts and book areas are found in the vast majority of settings and classrooms, along with a large number of books. It is also often the case that these areas are either underused or enjoyed by children for a whole range of activities other than enjoying books – for domestic role play or dungeons for captured baddies!
There are a range of factors that can result in your Books and Puppets area being less effective that you might wish, so let's consider each of these.
The Physical Space
Firstly, think carefully about where you place your book area. You will need to ensure against a constant stream of traffic through the space and locating it next to a more busy or active area may not be conducive to the quiet enjoyment of a good book! On the other hand, having a writing area close by can encourage children to make the leap from reading a story to creating one.
Is the area warm, cosy, and comfortable? Rugs, cushions, or soft seating will allow children to curl up with a book, as they might at home.
The Books
Our understandable desire to surround children with inspiring books may well mean that we overwhelm them with choice. Count the number of books you have available at any one time – do you have shelves or book boxes so full of books that selecting just one can be challenging? Aim to display a smaller number of high-quality texts, including any that you have already shared with your children. Display them on a purpose-made, forward facing shelving unit or if this is not possible, on bookstands: let the children be drawn to books by seeing them face-on.
Include a small number of puppets that can be used for retelling stories. Having a particular book, author or illustrator as a focus can work well, perhaps displayed on a low-level table: you might enhance this with small world resources, artefacts, or images.
Remember too that books can support learning across provision: include books about buildings and architecture in the Block Area, stories featuring some of the characters in your Small World and books with a number theme in the Maths Area and so on.
The Adults
It can be easy to assume that children understand how to use a book area and so overlook the importance of modelling reading behaviour. Consider how often you and other adults in your setting share books with children in the book area. Do volunteer readers or reading buddies use this space, or are they on chairs in the corridor or at a table?
Key Stage One
As children move into Key Stage One, we begin to focus more on using texts to develop early enquiry skills. It is now that we can look at ways to differentiate fiction from non-fiction. Initially, books can be separated by shelf and clearly labelled.
As children become more confident searching for information and our expectations increase, they will need to work with these books in a very different way from the fiction they access. Where children might lie down or curl up on a cushion with friends to read a story, now they will need space to access contents pages or an index and begin to record their findings.
An effective approach can be to develop a classroom Enquiry Area. This space can be a focus for any enquiry the children may be following, whether provoked by their own interests or a class theme. As well as relevant non-fiction texts, it can also be a base for laptops or i-pads and a range of recording opportunities to further develop their research. Artefacts can be displayed on open shelving alongside magnifying glasses, globes, maps and other resources that children will use on a regular basis.
Books are a powerful tool. They stimulate imagination and play, provoke curiosity and reflection, allow us to consider our lives and the lives of others. They enrich language and provide opportunities for rich, shared experiences. High quality, well-planned book areas are an essential element of an effective setting for young children.
Key questions for the Books & Puppets area:
How well used is your Book Area?
How many books are there on display and are they displayed effectively?
How much time do adults spend reading alongside children in this area?
Do adults use the space, when appropriate, for directed activities?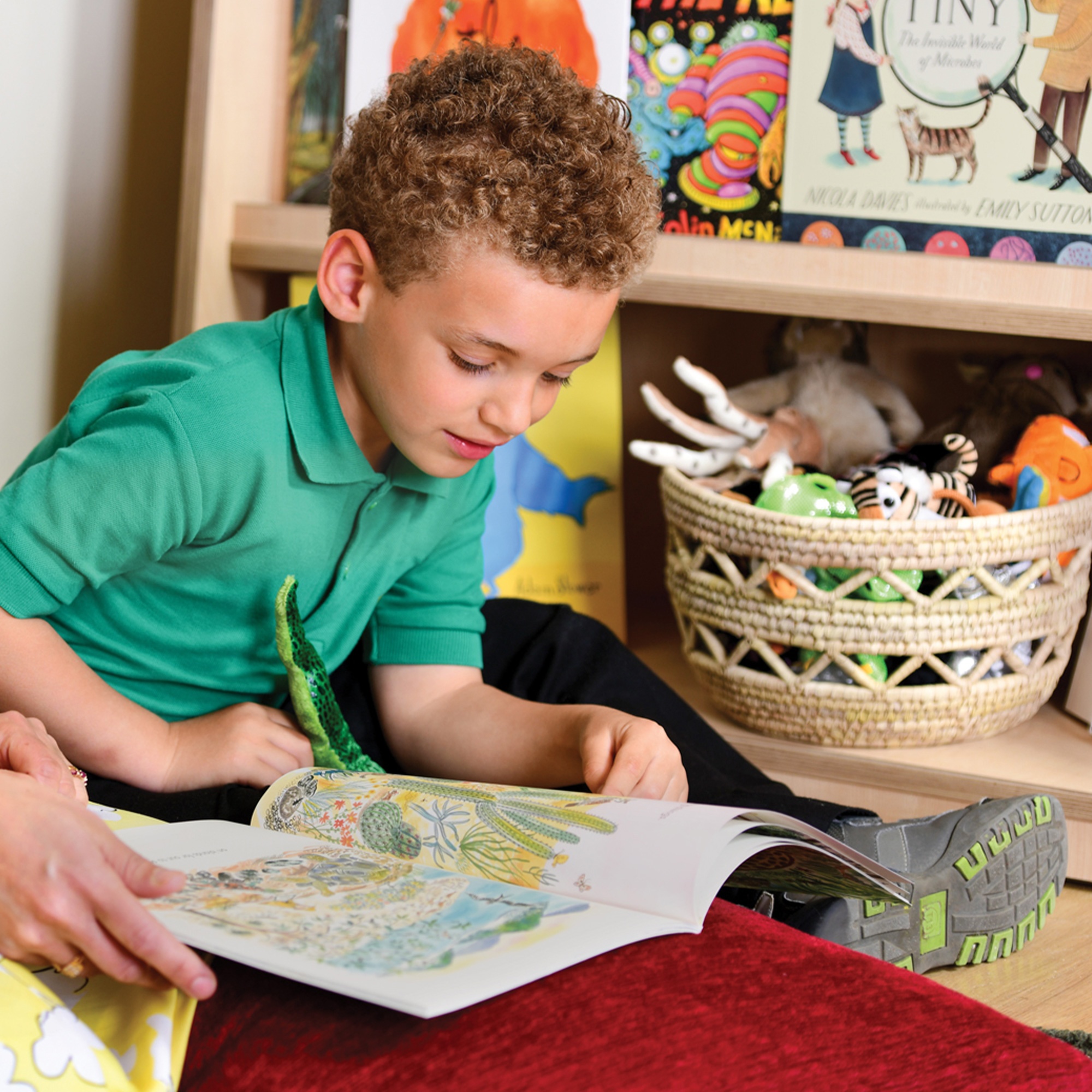 Visit our National Centre in person or virtually to find highly informative interactive EYFS & KS1 environments to inspire your practice. You can also add a Guided Learning Walk or Surgery with one of our Consultant Team and we will talk you through the classroom environments.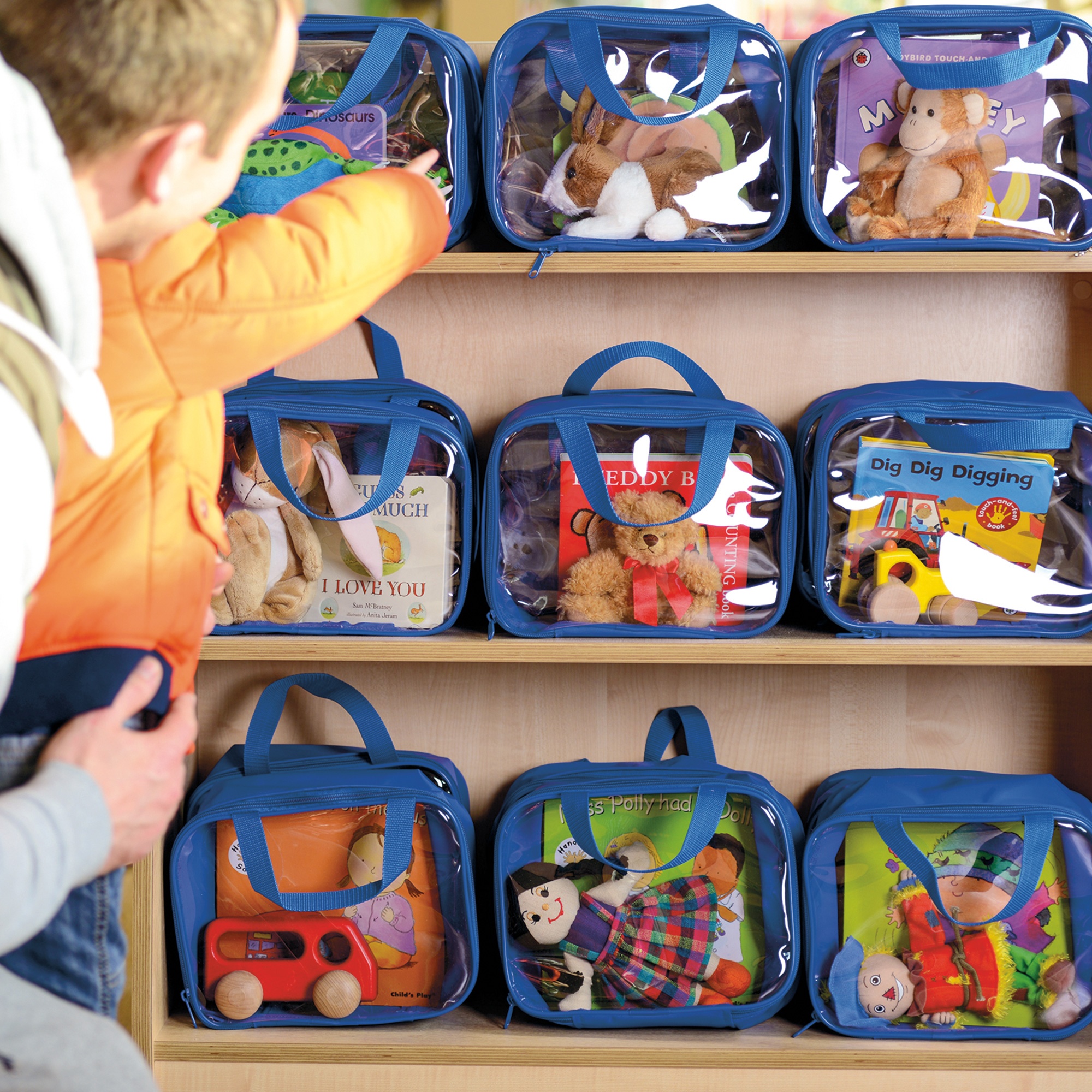 Enrich your partnership with parents by investing in out Going Home Bags. Featuring clear, handled Going Home Bags that are packed with a unique range of carefully selected books, puppets and resources – ideal to inspire extended home learning.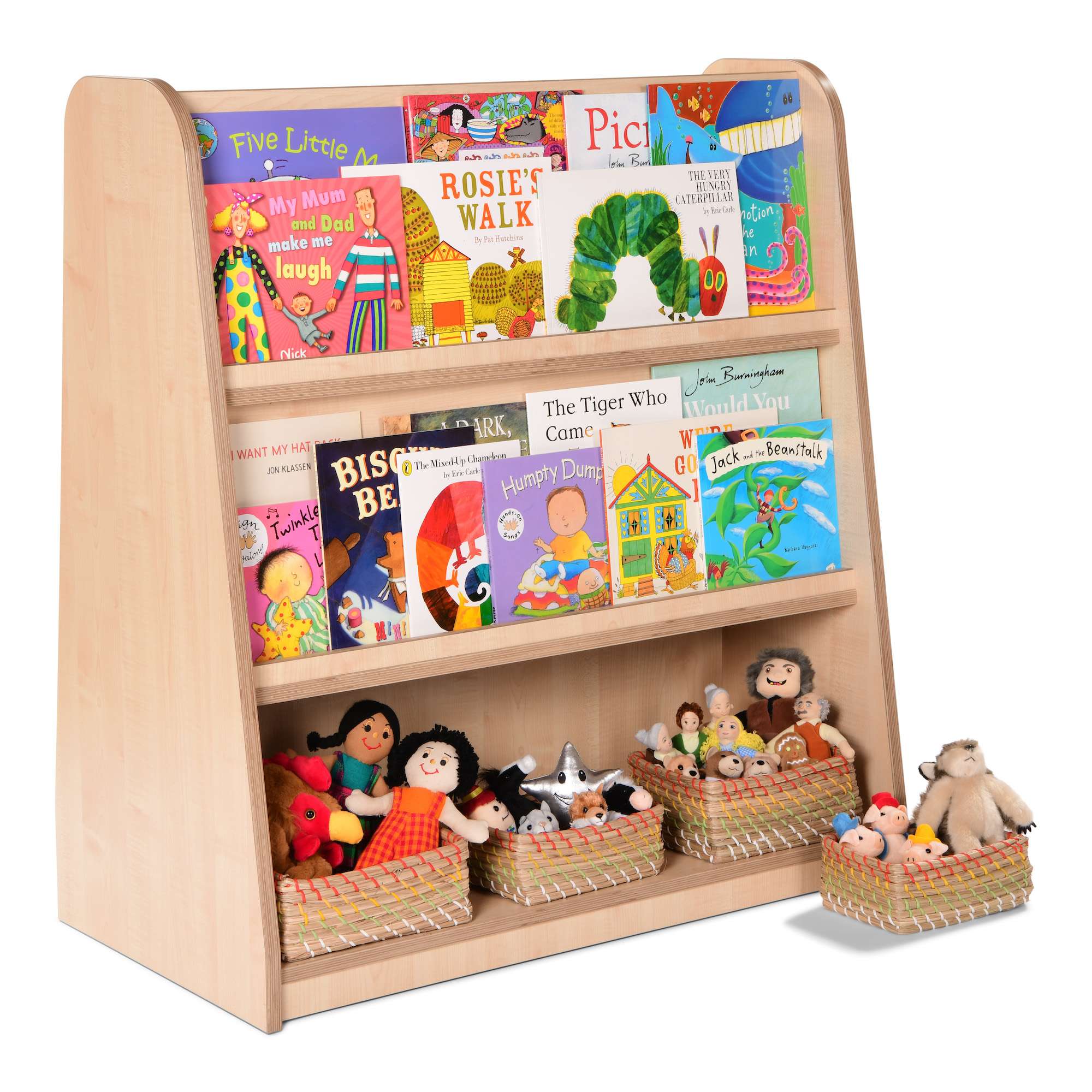 In still a love of sharing books with our carefully curated Books & Puppets Resource Collections. All titles offer wonderful imagery, enticing stories and meaningful text so will support enriching learning experiences for young children.
Related Podcast Episode