Explore Complete Solutions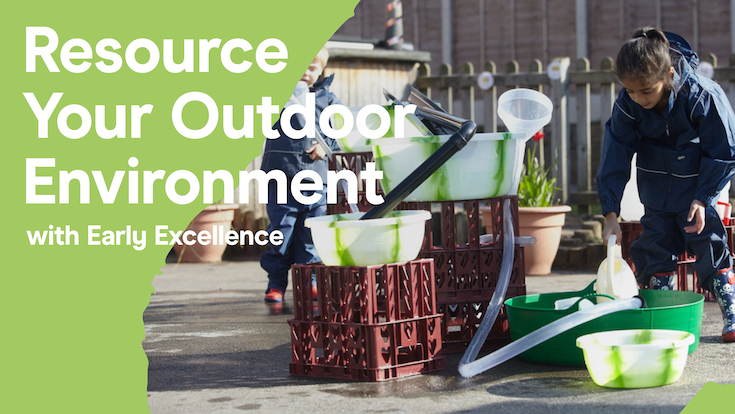 If you are planning to develop your outdoor learning environment, then we'd be delighted to help you. It's important to use the space well, resource appropriately and organise effectively to maximise children's learning and development.
At Early Excellence we provide a bespoke design service along with a wide range of outdoor equipment to inspire young children's learning in EYFS and KS1. You will find a unique range of carefully curated early years outdoor resources collections and our fully-resourced outdoor stores that will help you to manage your outdoor space and raise the quality of your outdoor curriculum.
To explore our outdoor products and services:
–       Explore Outdoor Resources Online
–       Explore Fully Resourced Outdoor Stores Online