Mastering Meaningful Maths in the Early Years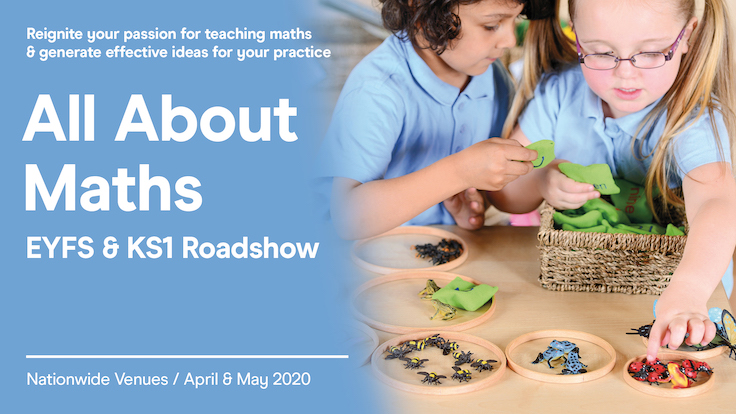 Join these unique and highly innovative development events and immerse your team in the wonderful world of maths.

Set within our Mobile Classroom Environment, this series of Maths Themed Workshops and Briefings will help leaders and teachers refresh their knowledge and gain new impetus for teaching maths with sufficient cognitive, contextual & collaborative challenge.
In the workshops you will explore:
Key principles for teaching early mathematics

Practical approaches to inspire your teaching

Innovative resources to strengthen your continuous provision

Fundamental elements to teaching maths in the everyday
These nationwide event will be highly informative, sharing new and innovative ideas to inform and reinvigorate practice.
With briefings to inform curriculum planning, workshops to investigate practical approaches and maths-led learning walks through the EEX interactive environment – you will leave the roadshow inspired to maximise the maths learning potential of your classroom.
These will be inspirational events, with something for the whole team.
Choose bite-size sessions or stay all day!