Maximising Learning in Early Years & Primary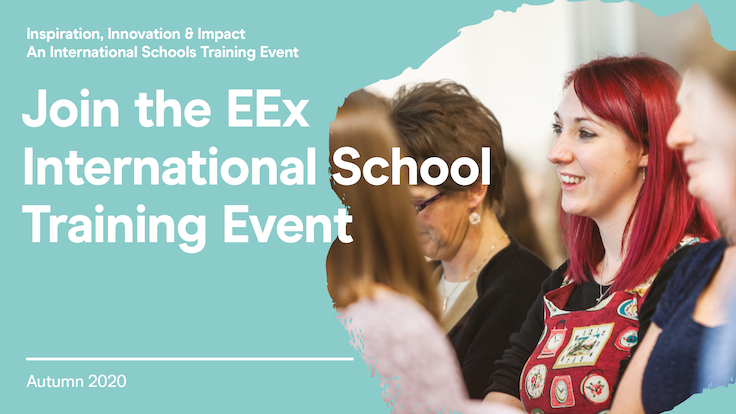 Join us in London for this immersive three-day event packed with high-level CPD for International School leaders and teachers.
The programme has been planned to include a series of briefings, workshops and learning walks that will explore key aspects of Early Childhood Education and School Leadership. From national education updates, support for curriculum design and a focus managing change, along with practical support for developing learning outdoors and rethinking practice in KS1 – these days offer many development opportunities for EYFS Teachers and Leaders.
Join one session, one day or attend events across all three days – the choice is yours.
You will also have the opportunity to take part in guided learning walks of the school hosting the event, discovering how the team created inspiring classrooms in the EYFS and Year 1.
Social events will also be arranged, providing fantastic opportunities for you to build connections with others working internationally and to enjoy being in London.
Whether you want to come to one session or the whole three days, this really will be an event not to be missed!
---
Three Day Programme
Day One
Education Briefing:
Headlines from Primary & Early Years Education in the UK
9.30am – 12.00pm
This Briefing will include valuable updates on changes to the EYFS and Primary Education including the revised Early Learning Goals, the new Inspection framework and latest education research findings.
Leadership Seminar:
Successful Steps in Leading & Managing Change
1.00pm – 3.30pm
This seminar focused on leading change in Primary Schools will explore the complexity of the 'change process' and highlight the key steps to planning, implementing and sustaining developments.
Day Two
Leadership Seminar:
Designing Your Curriculum: Meeting the Needs of Your Community
9.30am – 12.00pm
Drawing on the latest research relating to curriculum and pedagogy, this seminar will provide an overview of the principles of effective curriculum design and help you to reflect on the quality of your own curriculum.
Practical Workshop:
Creating Effective Learning Environments in the Early Years
1.00pm – 3.30pm
Using a range of self-evaluative techniques, this workshop will consider how the layout and content of your classrooms impact on independent and creative learning in the Early / Primary Years.
Day Three
Leadership Seminar:
Rethinking and Reshaping KS1: Building on the Early Years
9.30am – 12.00pm
For teachers and Leaders seeking to build on good practice in ETFS, this seminar will explore how to utilise continuous provision and enquiry-based learning in Y1 & Y2.
Practical Workshop:
Whatever the Weather: Maximising Learning Outdoors!
1.00pm – 3.30pm
By drawing on examples of outstanding practice, this inspiring workshop will help you to make the most of your outdoor area and optimise children's learning.
---
Prices
Three Day Package: £425 (exc. VAT)
One Day Package: £150 (exc. VAT)
Single Sessions: £80 (exc. VAT)
Venue
Edith Neville Primary School, Kings Cross, London NW1 1DN