Visit the Early Excellence National Centre
Packed with innovative ideas to inspire best practice in EYFS & KS1, the learning environments at our National Centre are a vital destination for practitioners across the country.
Visit in person or virtually through our 360 tour, where you and your team are welcome to explore all that the centre has on offer to inspire your practice. You will find highly informative interactive classroom environments packed with ideas, lots of display ideas including an exhibition of children's work as well as a resource shop displaying a vast range of high-quality books, resources, educational equipment and artefacts. Located in the North of England, Huddersfield or online from the comfort of your own home, the centre is free to look around.
---
Arrange a Visit & Learning Walk in Person
You and your team are welcome to visit our centre in person any Tuesday, Wednesday and Thursday, but do phone ahead to check, especially if you are travelling a long distance. There is plenty of space to relax, meet or work in the cafe with light refreshments available and you are welcome to bring a packed lunch if you are staying over lunchtime.
Add a Guided Learning Walk or Surgery with one of our Consultant Team and we will talk you through the classroom environments, explain how and why they are organised and help you to review your own environment in the EYFS and/or KS1.
---
Take a Virtual Tour & Learning Walk
Please fill in your details below to join the EEx Community and gain access to our Centre with a virtual 3D virtual tour of the Early Excellence EYFS and KS1 classrooms, training rooms, café and shop. You will see many examples of high-quality continuous provision as you take a good look around and gain practical ideas to help you review, refresh and re-organise your classrooms 2-7yrs.
If you would like to arrange a Virtual Learning Walk or Surgery with one of our Curriculum Consultants, simply contact us.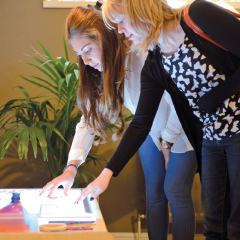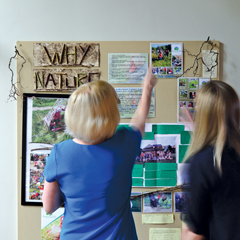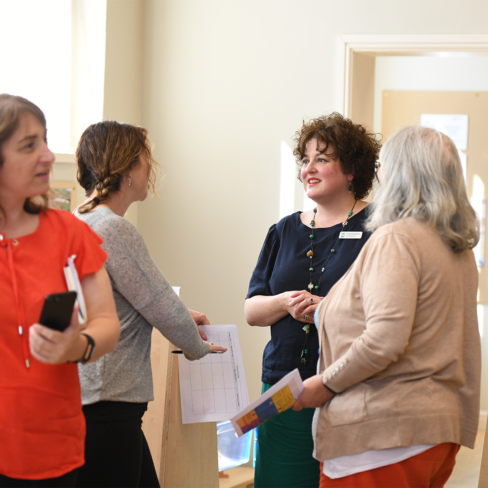 'Visiting the Centre has been a fantastic eye-opening day. We are feeling very excited about using our new knowledge and stimuli to build on our environments and teaching.'