Transform Your Outdoor Environment
As you begin to develop your outdoor environment our extensive range of outdoor resources and storage can help you to fully equip every area of learning.
We supply open-ended resources to inspire investigative thinking, role play resources to promote story and imagination, as well as natural materials to encourage creativity. We also supply a wide range of outdoor clothing and storage solutions to support the accessibility of outdoor learning all year around.
We offer:
Expert advice on resourcing your outdoor learning environment.
High quality resource collections to equip every area of outdoor learning.
Practical storage solutions to help you organise all of your resources.
Find out more
For help in resourcing your outdoor environment contact Nova Robinson, on 01422 311 314.
Download our Outdoor 2018 Brochure
Ethical Statement: Objects and artefacts from the natural world are intriguing and inspiring to young children. Early Excellence endeavours to source these materials from suppliers who have a commitment to ethical and sustainable manufacturing, farming and mining processes.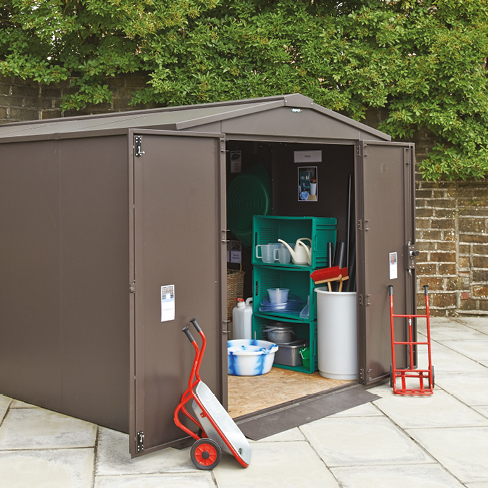 Our new shed has absolutely transformed our outdoor area. We are thrilled with the difference it has made to our outdoor provision!