National Briefing Webinar Autumn 2020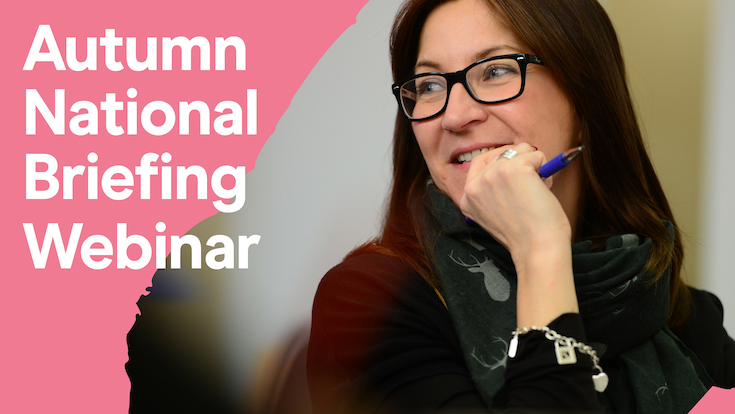 Over the last few months we have seen the publication of the statutory changes to the EYFS in England and started to unpick the implications for schools and settings at both leadership and practitioner level. With supporting documentation expected imminently, including the new version of Development Matters; careful scrutiny and understanding of these materials will be a high priority for all those working in Early Childhood Education.
Amidst all these changes there is much debate about the 'learning gap' which may have opened over the last few months.  This requires us to consider who is likely to have been most impacted, how best to ascertain what those 'gaps' may be and to carefully examine how best we can support young children in a meaningful, developmentally appropriate and sustained way.
Join us for our Autumn National Briefing Webinar to hear latest updates and practical guidance at a strategic and practical level on supporting your youngest children and those working with them as they return to school and settings.   We will explore where things currently stand with policy, guidance and the implications for your team for the coming year. Whether you have chosen to be an early adopter of the new policies or are waiting until September 2021 to fully implement these, strategic planning of your next steps will be crucial.
Benefits:
A review and latest information on the changes to the EYFS and supporting materials

Reflection on the implications of these for classroom practice and leadership

Consideration of how we can successfully support children's learning as they begin the new school year
---
Audience:
Heads, Senior Leaders, EYFS Leads and teachers

Dates and Times:
Wednesday 7th October – 9.30-11.30am
Monday 12th October – 1.00-3.00pm
Price:
£55 (exc. VAT) per person
To purchase a recorded version of this package