National Briefing: Meeting the Needs of Your School Community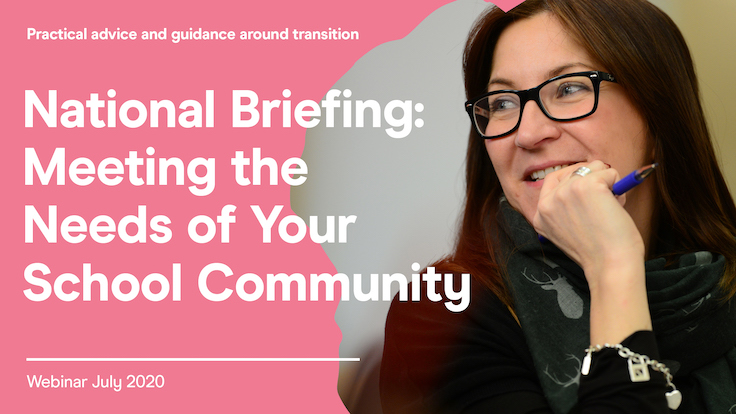 Few could have imagined how quickly our lives would have changed over the last few months, not least for schools and settings across the country.  The next steps will gradually become clearer, along with whatever the new normal may be; but during these coming weeks and months we will all need to consider how best we are going to meet the needs of our whole school community as they gradually return.
Join us for our Summer National Briefing Webinar to hear latest updates and practical guidance on supporting your youngest children and those working with them.   We will also be providing a specific focus on the needs of children who will be joining Year One in September and how best schools can fully meet all their needs in this unprecedented year for transition.
In addition, many aspects of Early Years Policy and supporting materials were due for significant change this year.  As priorities at all levels have shifted; we will also explore where things currently stand with the proposals and the implications for the coming year.
Join us for this 90 minute webinar – choose to join an interactive live session or opt for a recorded version to extend your understanding in your own time.
The session will provide at a strategic and practical level:
The opportunity to reflect on experiences of children returning to schools and settings

Practical advice and guidance focussed on Year One

Latest information the changes that had been proposed to the EYFS and supporting materials – where things stand.
---
Audience:
Heads, Senior Leaders, EYFS and KS1 Leads
Dates and Times:
Tuesday 7th July –  2.00pm – 3.30pm
Wednesday 8th July – 9.30am – 11.00am
Price:
£45 (exc. VAT) per person

To purchase a recorded version of this package