Moving Forward: Exploring Changes, Challenges and Opportunities in Early Childhood Education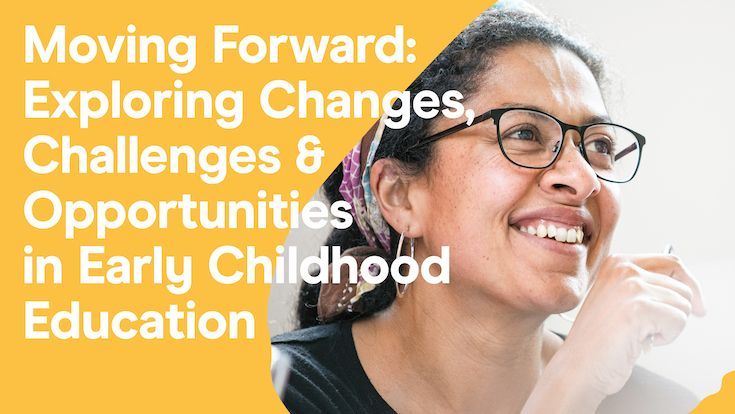 A crucial briefing for all Heads and EYFS Leads planning next steps and preparing for change in the EYFS
Order a recording of our event held in March 2021, as we help leaders to prepare for the start of the revised EYFS in September 21.
Whilst work to familiarise staff with the new frameworks and associated guidance will have already begun, it is vital for EYFS & senior leaders to feel confident about how their teams will implement these changes, aligned with their school vision – and this is our focus.
During the briefing you will explore the latest updates and gain help to navigate your way through the guidance at a strategic and practical level –  and you will hear from Early Adopters who will share how their growing understanding of the revised framework and supporting documentation, including Development Matters, has helped them to manage change. Their experiences will be an invaluable resource in helping us to prepare.
Don't miss out! Join us to:
Hear the latest information on government policy and the new materials released to support the upcoming changes to the EYFS

Access expert support to help you reflect on the implications for leadership and classroom practice

Gain help to plan successful journey of development that supports children's learning and improve outcomes
Audience:
Heads, Senior Leaders, EYFS Leads and teachers
Price: £55 (exc. VAT) per person
For more information and to book your place on the live sessions or to purchase a recording, please follow the links below.
Order a Recording More Information Explore the Full Programme
---
*Please note we have a new training portal and you will need to create a new portal account. Simply enter your name, email and create a password, or check out as a guest*