Let's Talk: Develop Language and Communication Skills in the Early Years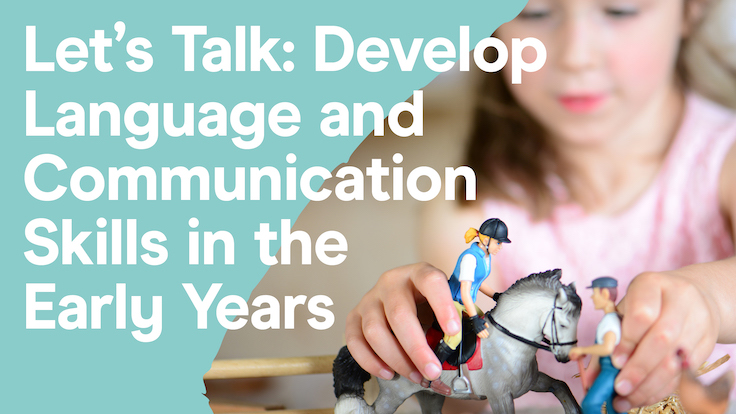 Join us for this package of three webinars which have been designed to provide insightful CPD opportunities for your early years team.
The sessions will draw on the latest research findings and explore the key steps involved in early language development. Consider the processes involved in holding a 'conversation', vocabulary enrichment and how we can successfully support quality talk within provision.
You will also receive additional resources to support you with monitoring and evaluating provision, practice and pedagogy. 
Session 1
Deepening understanding of the typical stages of development from birth to five years of age and distinguish between speech, language and communication.
Session 2
Understand the impact of the learning environment on children's language and communication.
Session 3
Reflect on potential changes to practice and provision which will best support the development of children's speech, language and communication.
Benefits
Explore the key features of an enabling, language rich environment allowing children to successfully follow their own interests

Form strategies to extend children's thinking, language and communication skills through careful planning, resourcing and teaching within provision

Reflect and evaluate current EYFS provision and begin to formulate plans to move forward
Choose to join the interactive live sessions or opt for a recorded version to extend your understanding in your own time.
---
Audience:
All EYFS practitioners

Date and Time:
Autumn Session
Part 1: Thursday 1st October
Part 2: Thursday 8th October
Part 3: Thursday 15th October
9.30am – 11.00am
Price:
This three-part webinar package is £125 (exc. VAT) per person
To purchase a recorded version of this package
We are also able to offer multiple place packages for a school, or for a MAT or Teaching School.
Please contact us for further details and costings email admin@earlyexcellence.com