EYFS Profile Support Programme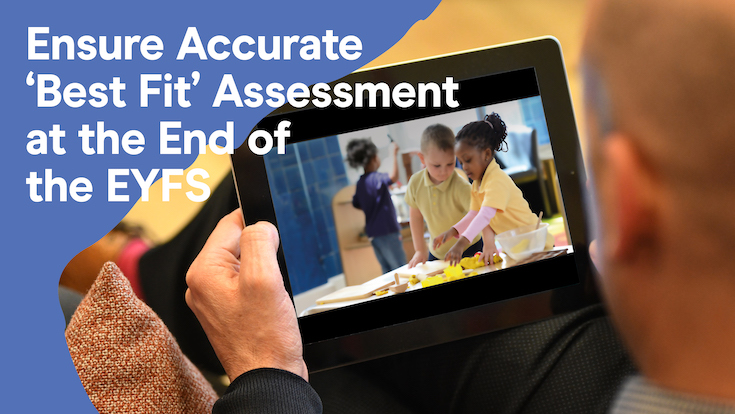 ---
Join the Online Webinar Package
Ensuring Accurate & Meaningful Assessment at the End of the EYFS
This key course for EYFS leaders and Teachers will explore the Revised EYFS Profile and new exemplification materials, examining the Early Learning Goals (ELGs) and 'best fit' judgments along with how to conduct conversations about each child to capture accurate and holistic end of year assessments
Benefits: 
Explore how best-fit judgements are made using the revised ELGs
Examine videos of child-initiated learning and engage in discussion to develop accuracy and consistency of judgements
Focus on children's starting points and contextual experiences, including the implications for school readiness and Key Stage One
Audience: EYFS Teachers & EYFS Leaders
Price: £135 (exc. VAT) per person
Face to Face Locations:
Edith Neville Primary School, London – Thursday 26th May, 9:30am – 3:30pm
Rossall School, Fleetwood, Lancashire – Thursday 9th June, 9:30am – 3:30pm
Live Online:
Recorded version available to book
For more information and to purchase a recording, please follow the link below.
Explore Programme & Book Now
---
Access the Video Support Materials
Managing 'Best Fit' Judgements at the End of EYFS 
Invest in this series of video clips with guidance materials and gain help to consider what children meeting the end of year 'expected' may look like against the new EYFS profile. The  materials will support quality assurance by guiding your 'best fit' judgements helping to moderate thinking and review judgements as a team.
Benefits of the Online Materials:
Develop confidence, accuracy, consistency in making 'best fit' judgements
Deepen understanding of a holistic context for learning and supporting transition to Y1
Strengthen purposeful moderation and high-quality professional discussions
Audience: Whole EYFS Teams working together in school
Cost: £65.00 (exc. VAT) per school
Access: Materials will be released on 16th May and will be available until 29th July 2022
Explore Programme & Book Now
Please Note: If you are a MAT and wish to purchase this programme for multiple schools, please email our team for bespoke options admin@earlyexcellence.com