Every Child an Artist with Emma-Jo Bairstow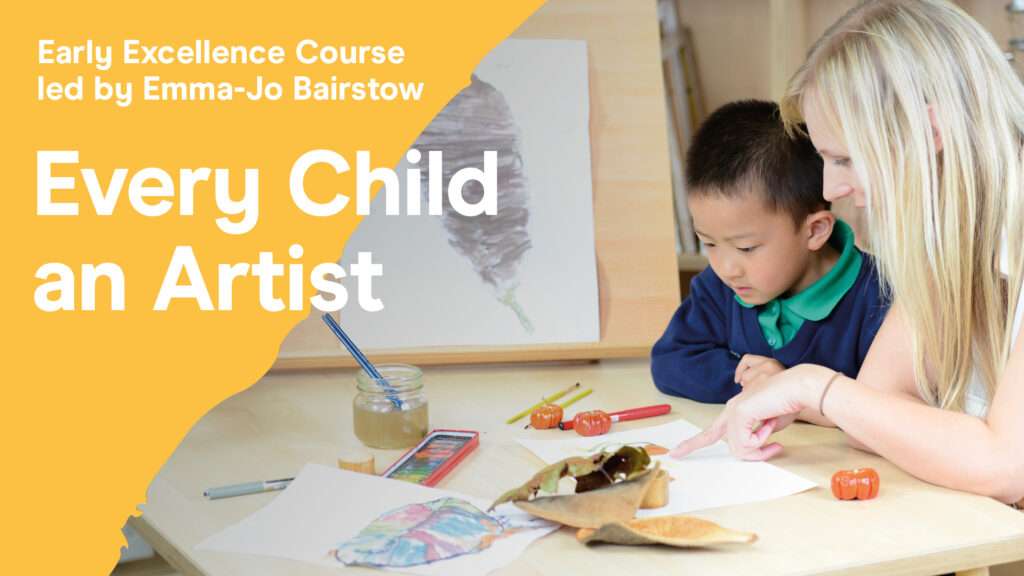 With a clear and welcome focus back on curriculum it is crucial to review how what you teach in early years builds seamlessly and progressively into Y1 and beyond.
Focussing on Art in all its many facets, this development day offers a master class in how to plan and deliver, step by step, the skills and experiences children can be taught in the early years and KS1 – and considers how these build up and connect with later learning.
Led by Emma-Jo Bairstow, a dynamic and highly experienced art consultant specialising in primary education. Suitable for Art Co-ordinators, EYFS Leads and YR / Y1 teachers with an interest in Art, this highly practical day will enrich and strengthen your Art Curriculum and provide you with greater knowledge and confidence to implement a progressive, skill-based curriculum starting in the early years.
Benefits:
– Explore effective strategies for teaching art in the early years and KS1 
– Develop a clear understanding of how to ensure progression through EYFS and beyond 
– Gain practical ideas for the effective use of art resources 
– Build confidence in subject knowledge and planning sequences
Date & Time
Date: Wednesday 8th March
Time: 9.30am – 3.30pm
Location: Early Excellence Centre, Huddersfield
Price:
£135 (exc. VAT) per person
For more information and to book your place on this event, please follow the links below.