Autumn National Briefing 2021: Priorities, Planning and Opportunities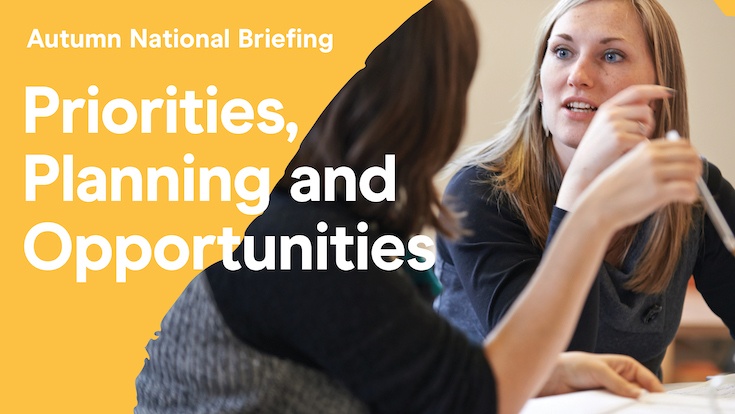 Stay Ahead of all the Latest DfE & Ofsted Guidance

This term, as we move into what has been described as a new normal, it's full steam ahead from the DfE and Ofsted, with a vast the array of guidance recently introduced which directly impacts on Early Years and Key Stage One.
To keep you ahead of this term's developments we will be exploring the following new documents and their implications for leadership and practice:
Implementing the Early Years Foundation Stage reforms
A series of videos from the DfE in partnership with Ofsted
The EYFS Profile Handbook 2022
Along with new exemplification materials if these are released ahead of the briefing  
The Reading Framework: Teaching the Foundations of Literacy 2021 
A revised Ofsted Inspection Framework has also been in use this term, which includes an exploration of how pupil's needs were met during the pandemic. We will be carefully examining the key messages and findings from inspections this term and the implications for leaders.
Date and Time:
Monday 29th November
9.30am – 11.30pm
Price:
£55 (exc. VAT) per person
For more information and to book your place on the live session or to purchase a recording, please follow the links below.