Accredited EYFS Leaders Programme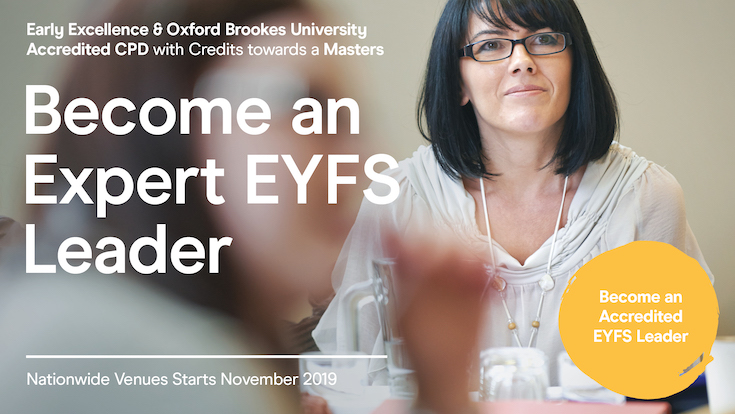 ACCREDITED PROGRAMME
Led by EARLY EXCELLENCE
Developing Confident & Skilful Leadership of the EYFS
Join this in-depth CPD package and discover everything you need to become a successful leader of the EYFS. Focused on the multi-faceted nature of this critical role, this specialist programme will enable you to enrich your knowledge and understanding of best practice and develop the skills to lead with confidence.
By drawing on the latest research evidence relating to child development, curriculum and pedagogy – and addressing current national priorities – the programme will help you to identify areas for development and gain support for leading a programme of change in your school.
Benefits
Gain secure knowledge of research evidence & current national priorities

Develop critical and reflective thinking about quality practice and leadership

Build greater confidence in leading and inspiring others

Gain support to generate real change in your school

Be part of a research community leading the development of evidence-based practice.
Programme Structure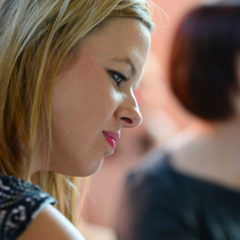 Blended On & Offline Approach
Four full days face to face training and a choice of three online webinars.

Expert Training & Guidance
Dynamic presentations & discussion based group learning with action research built in.

Dynamic Learning Culture
Practical tools, research papers and additional reading, as well as gap tasks & assignments to implement in school.

Tutor Support & Feedback
Online tutor support with an assessed learning log and action research presentation to gain the EEx Accreditation.

Oxford Brookes Assignment
Option to complete a further assignment to gain credits towards a Masters with Oxford Brookes University. There is an additional cost for this assignment.

Download the Programme

Programme Content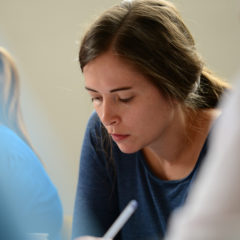 Day One
Establishing Shared Vision & Values
A clear vision of excellence is established on day one with in-depth thinking about values and aspirations for young children set alongside national policy and expectations.

Day Two & Three
Leading Teaching & Learning
Ensuring that leadership is based on a secure understanding of best practice is the focus of day two & three with interactive sessions to identify and prioritise areas for development and understand the process of change and its management.

Online Webinars
A choice of three webinars designed to support the key themes emerging from the group and the focus of school-based action research projects.

Day Four
Leading & Developing Others
The final day brings together the groups work and culminates with presentations of the change management projects and action research undertaken in schools.
Programme Details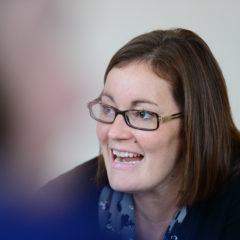 Audience
Newly appointed EYFS Leaders and more experienced leaders seeking to address the latest national priorities and implement change.

Dates & Venues
Northern Centre, Huddersfield:
Day 1: 13/11/19
Day 2: 12/02/20
Day 3: 29/04/2020
Day 4: 01/07/2020

London Hub, King's Cross:
Day 1: 08/11/19
Day 2: 13/02/19
Day 3: 12/03/20
Day 4: 18/06/20

Ramside Hall Hotel, Durham:
Day 1: 28/01/2020
Day 2: 03/03/20
Day 3: 24/03/20
Day 4: 16/06/20

Fees:
£650.00 (exc.VAT) / person

Optional ½ Day Support Visit
£450.00 (exc. VAT) / 2hr visit

Bespoke Options:
This programme can be delivered for LAs, MATs and TSAs anywhere in the country, bespoke to your needs.