The Art of Enquiry Teaching with Kath Murdoch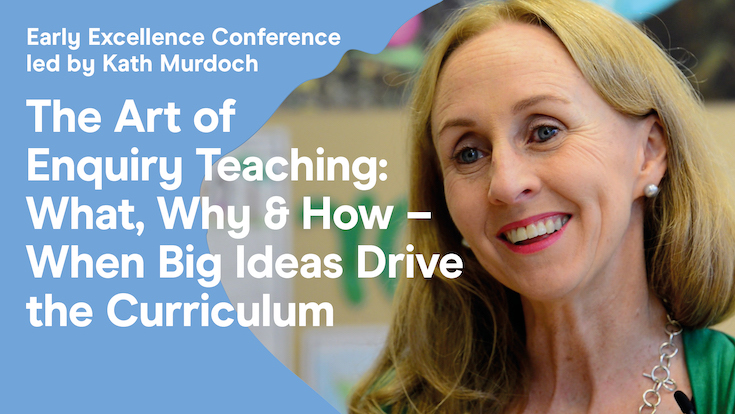 ---
Join us for this special event led by the highly regarded international consultant Kath Murdoch, who will bring new insight and a wealth of practical strategies to support enquiry-based learning in YR, Y1 & Y2 and beyond.
Kath has inspired teachers around the world to put children at the heart of their learning by demonstrating that when children have autonomy and control in their learning, they achieve beyond our expectations.
Through her highly dynamic and engaging style Kath will:
Explore what true enquiry is and how to design learning experiences with enquiry in mind
Explain how to bring a stronger enquiry stance to classroom practice and why it is such a powerful approach to teaching and learning.
Share practical strategies from primary classrooms of effective ways for teachers to stimulate, guide and direct an enquiry approach to learning
Explain how opportunities for authentic literacy and numeracy learning are enhanced through an enquiry approach
Consider how teachers observe, assess and monitor children's progress to ensure all pupils develop relevant knowledge and skills through real, meaningful contexts
Demonstrate the impact of a broad curriculum, active learning and outstanding teaching
Kath's style is refreshingly practical, inclusive and always connected to the real world of teaching. Her presentations are always inspirational and directly applicable to the classroom.
Throughout the conference Kath will share with us her passion for enquiry-based methodologies that developed through her fascination of how pupils construct their understandings and the ways in which their questions and big ideas can drive the curriculum. She will share many examples from a range of primary classrooms, helping us to explore just what it is that skilled teachers DO to effectively activate, support and extend enquiry.
Kath will also demonstrate how enquiry works and impacts on outcomes looking closely at the impact of teaching approaches on schools' assessment procedures.  She will raise questions for discussion around how schools can shape assessment in ways that reflect their principles and practice, whilst securing the information they must have about children's progress.
Kath will be leading a full day conference at our National Centre, Huddersfield, and she will also deliver a second live online event – a recorded version of this will also be available.
---
Audience:
Senior Leaders, EYFS, KS1 and KS2 phase leaders and experienced teachers working with children 5-11yrs
Dates & Times:


National Centre, Huddersfield
Date: Monday 3rd October
Time: 9.30am – 3.30pm
Live Webinar
Date: Tuesday 4th October
Time: 9.00am – 12.00pm
Price:


Face to Face Course – £175 per person excl. VAT
Live Webinar – £85 per person excl. VAT
Recording – £85 per person excl. VAT
Please note that our online training courses are priced per person and multiple viewings of a course will be charged.
For more information and to book your place on the webinar, live face-to-face session or to purchase a recording, please follow the links below.
More Info & Book Now Explore the Full Programme
---
About the Presenter: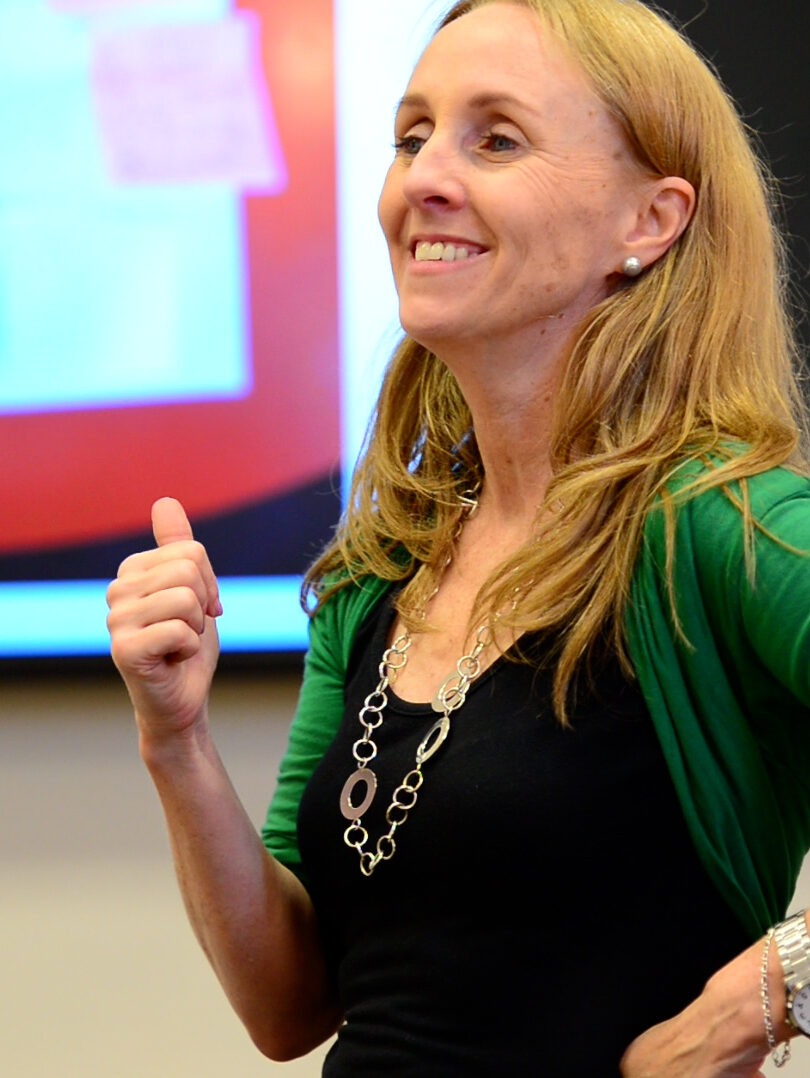 Kath Murdoch is an experienced teacher, writer, university lecturer and popular consultant who has worked for many years with teachers and students in schools throughout Australia, New Zealand, Asia, Africa, Canada,The United States, The UK and Europe. Author of 15 books and numerous articles for teachers – including the best selling 'The Power of Inquiry' (2015) and Getting Personal with Inquiry Learning (2022), Kath is widely respected for her work in the field of inquiry-based learning in which she has taught, researched and published for well over 30 years.
Critical to Kath's success is her continued commitment to classroom teaching. Whether it is to demonstrate techniques, coach teachers or build her own repertoire of practices, Kath is committed to regular and ongoing work with students. Her classroom work and research feeds a dynamic and ever-evolving expertise in the area of integrative, inquiry-based learning.