Coaching & Well-being for Heads and Senior Leaders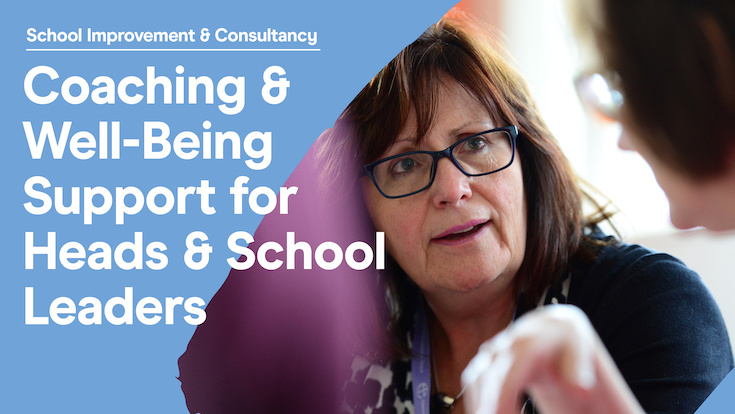 Are you an established School Leader looking to engage in a high quality coaching relationship or maybe a new Head seeking reassurance and support? With our 60 minute head to head coaching sessions we can help you secure that often elusive, but crucially important 'you time'.
These online support sessions offer a confidential and independent listening ear – giving you time to talk about both strategic and day to day issues; talking through an idea or strategy, sharing a worry or frustration, addressing a concern or just sharing a burden to lighten the load.
By making time to talk with experienced Headteachers / senior colleagues you can:
Gain independent, safe, non-judgmental support

Crystallise reasons, rationales and priorities

Share ideas and gain perspectives

Facilitate next steps and identifying how to proceed
Focused Support for:
Headteachers New to Headship, Headteachers joining a new school, Aspiring Headteachers and School Leaders
Online Packages:
Introductory 60min Starter £150.00 (exc. VAT) followed by:
x2 60min sessions £395.00 (exc. VAT)
x4 60min sessions £745.00 (exc. VAT)