Laureate Community Academy, Newmarket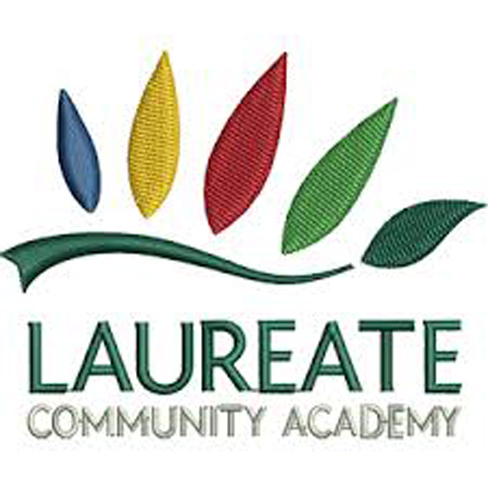 Early Excellence are delighted to be working with Laureate Community Academy to offer these brand new innovative Best Practice projects for EYFS practitioners from both the school and pre-school/nursery sectors.
Early Years Maths Project
Our 3 day Maths Project explores the requirement for all children to become mathematicians, able to reason mathematically and solve problems. Through focused input, practical activities and gap tasks, practitioners explore a wide range of teaching strategies and are helped to develop a greater range of mathematical understanding and opportunities in provision and linking with different areas of the curriculum.
Outdoor Learning Project
A well-planned outdoor area is a powerful learning environment, and these inspiring sessions will explore how to optimise the quality of outdoor learning through exploring specific areas of provision and developing practitioners' knowledge and understanding of how best to support and extend children's thinking outdoors.
There will be a series of sessions which will provide an opportunity for peer support, research and reflection, blended with high quality training containing a wealth of new, practical ideas.
Early Years Maths Project
Early Years Maths Project – Newmarket
Three Day
18 Oct
$350.00

Early Years Maths Project – Newmarket

Course description

Our maths project explores the requirement for all children to become mathematicians, able to reason mathematically and solve problems. Through focused input, practical activities and gap tasks, practitioners explore a wide range of teaching strategies and are helped to develop a greater range of mathematical understanding and opportunities in provision and linking with different areas of the curriculum. The project will explore:

Aspects of how children develop maths
Developing maths in the environment both inside and outside
Strategies adults use to teach maths
Vocabulary and mathematical graphics

Course type

Three Day Course

Led by

Jude Twani, Regional Development Manager

Audience

EYFS Practitioners from both the school and pre-school/nursery sectors.

Venue, Date & Time

Laureate Community Academy, Exning Rd, Newmarket CB8 0AN

Day 1:

Thursday 18th October,

9.30am – 3.30pm

Book Now

Day 2:

Monday 26th November,

9.30am – 3.30pm

Day 3:

Tuesday 15th January,

9.30am – 3.30pm
Outdoor Learning Project
Creating a Vision for Outdoors – Newmarket
Twilight
18 Oct
$35.00

Creating a Vision for Outdoors – Newmarket

Course description

A well-planned outdoor area is a powerful learning environment, and these inspiring sessions will explore how to optimise the quality of outdoor learning through exploring specific areas of provision and developing practitioners' knowledge and understanding of how best to support and extend children's thinking outdoors.

This session will focus on: Creating a Vision for Outdoors… Understand the importance of the outdoors and the unique opportunities it offers. Audit your own outdoor provision and develop an action plan.

Led by

Jude Twani, Regional Development Manager

Audience

EYFS Practitioners from both the school and pre-school/nursery sectors.

Venue, Date & Time

Laureate Community Academy, Exning Rd, Newmarket CB8 0AN

Thursday 18th October,

4.00pm – 5.30pm

Book Now
Building, Construction and Role Play – Newmarket
Twilight
26 Nov
$35.00

Building, Construction and Role Play – Newmarket

Course description

A well-planned outdoor area is a powerful learning environment, and these inspiring sessions will explore how to optimise the quality of outdoor learning through exploring specific areas of provision and developing practitioners' knowledge and understanding of how best to support and extend children's thinking outdoors.

 This session will focus on: Building, Construction and Role Play… Children as builders and drivers – creating large scale construction opportunities and meaningful experiences with bikes, trikes and things on wheels.

Led by

Jude Twani, Regional Development Manager

Audience

EYFS Practitioners from both the school and pre-school/nursery sectors.

Venue, Date & Time

Laureate Community Academy, Exning Rd, Newmarket CB8 0AN

Monday 26th November,

4.00pm – 5.30pm

Book Now
Water, Sand & Muddiness – Newmarket
Twilight
15 Jan
$35.00

Water, Sand & Muddiness – Newmarket

Course description

A well-planned outdoor area is a powerful learning environment, and these inspiring sessions will explore how to optimise the quality of outdoor learning through exploring specific areas of provision and developing practitioners' knowledge and understanding of how best to support and extend children's thinking outdoors.

This session will focus on: Water, Sand and Muddiness… Engaging children in big sand and water experiences and using other materials such as mud to support their understanding of the world among many other things.

Led by

Jude Twani, Regional Development Manager

Audience

EYFS Practitioners from both the school and pre-school/nursery sectors.

Venue, Date & Time

Laureate Community Academy, Exning Rd, Newmarket CB8 0AN

Tuesday 15th January,

4.00pm – 5.30pm

Book Now
Embracing the Natural World – Newmarket
Twilight
07 Mar
$35.00

Embracing the Natural World – Newmarket

Course description

A well-planned outdoor area is a powerful learning environment, and these inspiring sessions will explore how to optimise the quality of outdoor learning through exploring specific areas of provision and developing practitioners' knowledge and understanding of how best to support and extend children's thinking outdoors.

This session will focus on: Embracing the Natural World… Creating natural spaces and growing places for children to investigate and learn more about their world. Exploring all-weather outdoor play.

Led by

Jude Twani, Regional Development Manager

Audience

EYFS Practitioners from both the school and pre-school/nursery sectors.

Venue, Date & Time

Laureate Community Academy, Exning Rd, Newmarket CB8 0AN

Thursday 7th March,

4.00pm – 5.30pm

Book Now