Potters Green School, Coventry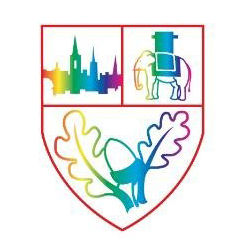 Early Excellence are delighted to work with Potters Green School in Coventry to offer two days of bespoke workshops. With sessions for Heads and a range of Practitioners across EYFS and KS1, they are guaranteed to inspire, challenge and inform practice and provision.
Thursday 24th May – An opportunity for EYFS and Year 1 teams to access training within our unique interactive environment.
Rethinking the Year 1 Classroom
Workshop
24 May
£65.00

Rethinking the Year 1 Classroom

Course description

This session will focus on the unique challenges and opportunities that successful learning in Y1 brings. It will focus on how to develop the principles of continuous provision and enhancements in Year 1 classrooms that enable children to make progress.

Course type

Interactive Environment Workshop

Led by

Nova Robinson, Northern Centre Manager

Venue, Date & Time

Potters Green Primary School, Ringwood Highway, Coventry, CV2 2GF

Thursday 24th May,

9.30am – 12.00pm

Book Now
Mind the Gap: Supporting Transitions
Workshop
24 May
£65.00

Mind the Gap: Supporting Transitions

Course description

We often are reminded that transition is a process, not an event, and is a huge change for children which can impact on their social and emotional wellbeing as well as their academic outcomes. It is up to the adults involved to make the process of transition as smooth and continuous as possible. In this session practitioners will reflect on best practice to support this crucial time for supporting children though and after the key move into Year 1

Course type

Interactive Environment Workshop

Led by

Nova Robinson, Northern Centre Manager

Audience

Reception and Year 1 teachers

Venue, Date & Time

Potters Green Primary School, Ringwood Highway, Coventry, CV2 2GF

Thursday 24th May,

1.00pm – 3.30pm

Book Now
Full Day Package – May
Full Day
24 May
£125.00

Full Day Package – May

Course description

Rethinking the Year 1 classroom

Mind the Gap! A focus on transition

Course type

Interactive Environment Workshop

Led by

Nova Robinson, Northern Centre Manager

Audience

EYFS and Year 1 staff

Venue, Date & Time

Potters Green Primary School, Ringwood Highway, Coventry, CV2 2GF

Thursday 24th May,

9.30am - 3.30pm

Book Now