Interactive Environment Workshops: King Edmund School, Rochford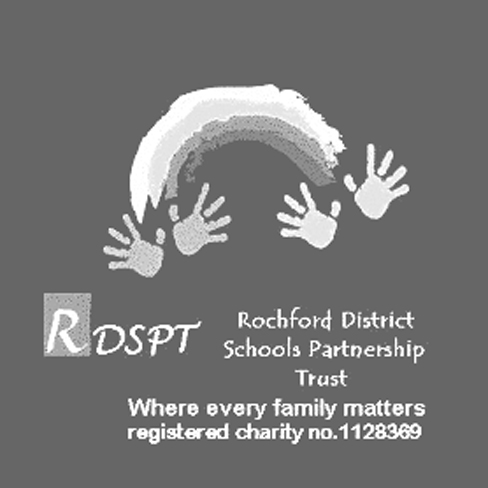 Early Excellence is delighted to be delivering a series of workshops for early years & Y1 practitioners, headteachers, and senior leaders.
Spend time exploring the interactive environment and evaluating your own practice and provision, ask questions and plan what you will do next. Develop a strong vision for early years and consider the possibilities for Key Stage 1. Bring a camera to capture fresh ideas to take back to your setting!
How do I Know My Early Years is Good or Better?
Workshop
07 Feb
£45.00

How do I Know My Early Years is Good or Better?

Course description

Measuring and monitoring quality in the EYFS using current Ofsted guidance, the EYFS framework and considering the ongoing use of the Leuven scales for both adults and children

Course type

Interactive Environment Workshop

Led by

Jude Twani, Regional Development Manager

Audience

Headteacher, Governor & SLT Session

Venue, Date & Time

King Edmund School, Vaughan Close, Rochford

Wednesday 7th February,

9.30am – 11.45am

Book Now
Being an Effective Adult
Workshop
07 Feb
£45.00

Being an Effective Adult

Course description

Interactions and interventions that make a difference. Building positive relationships and engaging with children's thinking, ideas and self-initiated activity.

Course type

Interactive Environment Workshop

Led by

Jude Twani, Regional Development Manager

Audience

Early years practitioners, support staff, Year 1 staff

Venue, Date & Time

King Edmund School, Vaughan Close, Rochford

Wednesday 7th February,

1.00pm – 3.00pm

Book Now
An Environment that Inspires Learning
Workshop
07 Feb
£45.00

An Environment that Inspires Learning

Course description

How can the environment be "the third teacher" How can we ensure the environments both inside and outside support both the requirements of the curriculum and the needs of the children?

Course type

Interactive Environment Workshop

Led by

Jude Twani, Regional Development Manager

Venue, Date & Time

King Edmund School, Vaughan Close, Rochford

Wednesday 7th February,

4.00pm – 5.45pm

Book Now
Short Workshop Bundle
Bundle
08 Feb
£50.00

Short Workshop Bundle

Course description

Three short (hour) workshops looking at areas of provision and how they support learning:

Fine Motor Creativity (9am)
Building Site Maths (10am)
All Round Learning in a Home Corner (11am)

Course type

Mini Interactive Environment Workshop

Led by

Jude Twani, Regional Development Manager

Audience

All Early Years Practitioners

Venue, Date & Time

King Edmund School, Vaughan Close, Rochford

Thursday 8th February,

9.00am – 12.00pm

Book Now
Fine Motor Creativity
Workshop
08 Feb
£20.00

Fine Motor Creativity

Course description

We will consider resources and opportunities to support fine motor development in the "art area" saving us the need to set up isolated fine motor tables. Some great ideas for using paper, development of scissor control, making paintbrushes and much more.

Course type

Mini Interactive Environment Workshop

Led by

Jude Twani, Regional Development Manager

Audience

All Early years practitioners

Venue, Date & Time

King Edmund School, Vaughan Close, Rochford

Thursday 8th February,

9am

Book Now
Building Site Maths
Workshop
08 Feb
£20.00

Building Site Maths

Course description

Giving mathematics a context. There will be ideas for mathematical resourcing, sorting and labelling in construction areas as well as the opportunity to consider the maths taking place as we observe.

Course type

Mini Interactive Environment Workshop

Led by

Jude Twani, Regional Development Manager

Audience

All Early Years Practitioners

Venue, Date & Time

King Edmund School, Vaughan Close, Rochford

Thursday 8th February,

10am

Book Now
All Round Learning in a Home Corner
Workshop
08 Feb
£20.00

All Round Learning in a Home Corner

Course description

Come and be inspired by images of high quality home corners that have been developed. Consider how the home corner supports learning across all the areas of learning and development and especially promotes communication and language. Review your own home corner.

Course type

Mini Interactive Environment Workshop

Led by

Jude Twani, Regional Development Manager

Audience

All Early Years Practitioners

Venue, Date & Time

King Edmund School, Vaughan Close, Rochford

Thursday 8th February,

11am

Book Now
Making Learning Visible
Workshop
08 Feb
£45.00

Making Learning Visible

Course description

Refining skills in documenting learning in a variety of ways – the learning journal, learning stories, floor books, displays. Recognising significant learning processes and recording them effectively. Including the voice of the child

Course type

Interactive Environment Workshop

Led by

Jude Twani, Regional Development Manager

Audience

All Early Years Practitioners

Venue, Date & Time

King Edmund School, Vaughan Close, Rochford

Thursday 8th February,

1.00pm – 3.00pm

Book Now
Transitions – Throughout the Early Years & Beyond
Workshop
08 Feb
£20.00

Transitions – Throughout the Early Years & Beyond

Course description

Refining skills in documenting learning in a variety of ways – the learning journal, learning stories, floor books, displays. Recognising significant learning processes and recording them effectively. Including the voice of the child.

This short session will be a free session for anyone who has attended other workshops and £20 for anyone else please contact Michelle on Michelle@earlyexcellence.com to book your free place.

Course type

Mini Interactive Environment Workshop

Led by

Jude Twani, Regional Development Manager

Audience

All Early Years Practitioners

Venue, Date & Time

King Edmund School, Vaughan Close, Rochford

Thursday 8th February,

4.00pm – 5.00pm

Book Now