Bold Beginnings: A Free of Charge Briefing
With the latest Ofsted Report 'Bold Beginnings' presenting such a narrow focus on reading, phonics, writing and maths in YR and a negative view of the validity of observational assessment – it is hard to see how this view of good and outstanding practice sits within the principles of the EYFS.
With this concern in mind, please join us in January for an Urgent Briefing when we will question Gill Jones, Deputy Director for Early Education and co-author of the report, about the focus of the recommendations. Gill is keen to join us to help clarify the background to the report and re-assure us that Ofsted will continue to look for a balanced approach.
During these briefings you will:
Gain an Early Excellence perspective of the report Bold Beginnings
Explore the tidal wave of reactions from the early years community
Unpick the key issues and what is potentially damaging and/or misleading
Question Ofsted to gain clarity about the importance of balance
Understand whether, and how, Ofsted will refocus their Inspections of YR
Limited Places
Book before the end of term to avoid disappointment. Please can schools can be mindful of booking one place per setting.
Northern Centre
Wednesday 10th January, 1.30pm – 3.30pm (Fully booked)
Thursday 8th February, 9.30am – 11.30am (Fully booked)
Thursday 8th February, 1.30pm – 3.30pm (Fully booked)
London Centre
Thursday 18th January, 1.30pm – 3.30pm
Tuesday 6th February, 10.30am – 12.30pm
You are welcome to arrive earlier to look around or work in the centre. The café is open for refreshments, please phone to book lunch.
Audience
Reception Teachers, EYFS Leaders, Senior Leaders and Consultants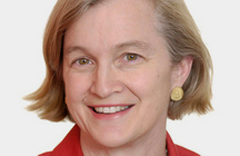 Read an Extract from Amanda Spielman's Speech, HMCI Annual Report 2017

Read now