Plan an Inspirational Event
To ignite a real passion for developing early years practice we have created a unique three day event that immerses schools in all things Early Excellence.
Over three days, two of our consultants lead a series of training sessions using our interactive learning environment as a stimulus for development and as a focus for training activities and discussion. The three days are tailored to the specific needs of the schools or settings involved and include briefings for headteachers, half day sessions for EYFS co-ordinators, as well as practical workshops and twilight sessions for practitioners.
Inspirational Event Overview
By planning a Three Day Event for the schools in your area you access:
The Early Excellence model learning environment to inspire development.
Briefing sessions for headteachers and senior leaders on current issues.
Training for EYFS co-ordinators and lead teachers on best practice.
Practical workshops for EYFS practitioners to explore provision.
Twilight presentations when staff teams can come together for training.
How to plan a Inspirational Event
To find out more, contact Nova Robinson or Phil Armstrong, on 01422 311 314.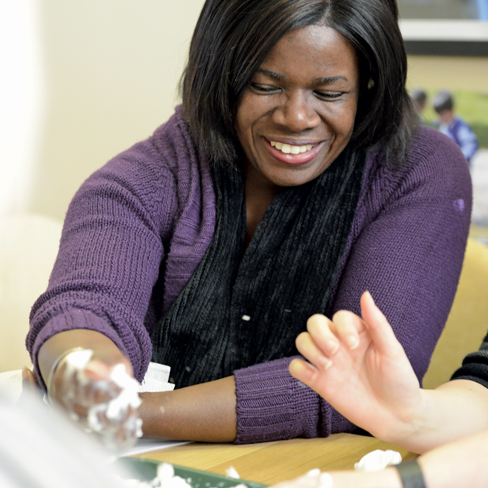 An excellent event with a good range of training input throughout. It was a brilliant opportunity to see the Early Excellence learning environment and gain so many new ideas for my practice. Thank you.