Transform Your Indoor Environment
With our superb range of furniture, resources and storage solutions it's possible to equip your whole environment.
You'll find everything you need to create highly effective continuous provision with well-designed furniture, ready-made resource collections and a comprehensive range of storage containers to support effective organisation. We support schools in transforming new and refurbished classrooms and offer a free room plan* to help you design the best use of your space.
We offer:
Expert advice and a free room planning service lead by our curriculum team.
High quality furniture and resources to equip every area of provision.
Practical solutions and storage containers to help store all of your resources.
Find out more
For information about our nationwide planning service and help in equipping new and refurbished classrooms contact Nova Robinson, on 01422 311 314.
Download our Indoor Brochure 2018

*A consultancy fee of £250 will be payable should a minimum order value of £2000.00 not be placed within three months of receiving a room plan.
Ethical Statement: Objects and artefacts from the natural world are intriguing and inspiring to young children. Early Excellence endeavours to source these materials from suppliers who have a commitment to ethical and sustainable manufacturing, farming and mining processes.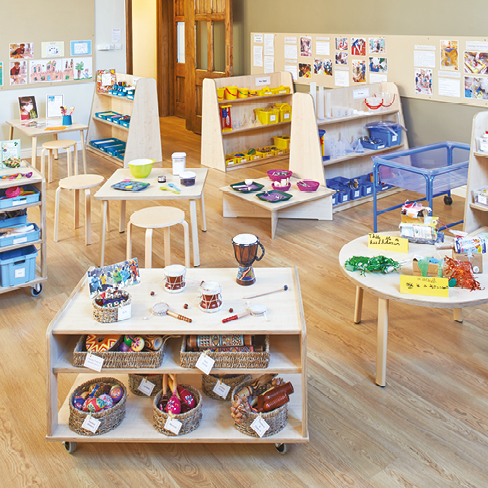 I am so pleased with my classroom. The furniture and resources are amazing and are already helping to improve practice.