Workshops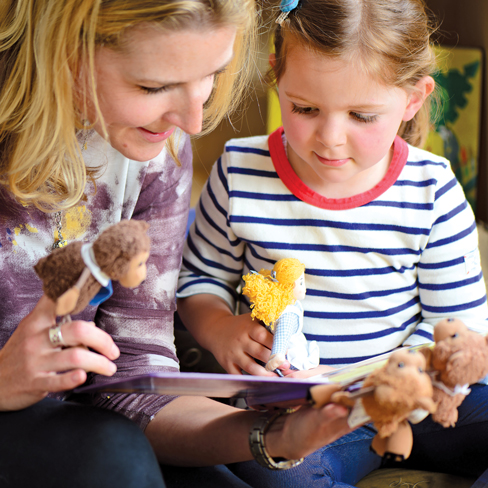 Join these highly practical small group workshops to explore in detail the ways in which adults can support children's learning by improving interaction and building on their interests throughout the learning environment. There will be lots of group discussion and hands-on activities to support the adult role.
Why not stay for lunch with colleagues after your training session –
just contact 01422 311 314 for menu details and to reserve a table.
Download our new summer term CPD brochure.
Supporting Children's Self-Initiated Play: How to Use Continuous Provision Effectively – Northern Centre
Workshop
06 Jun
£55.00

Supporting Children's Self-Initiated Play: How to Use Continuous Provision Effectively – Northern Centre

Course description

Understanding how to use Continuous Provision is at the heart of a quality planning framework for all children in their early years.

This introductory, highly practical, workshop explores how an effective environment, carefully planned and organised, promotes a broad range of learning opportunities for children. It will cover the key principles of how to establish continuous provision, indoors and outdoors, which meets the needs of the whole curriculum and embeds learning.

Benefits

A clearer understanding of what continuous provision is
Clarity of how it supports children's learning
Practical ideas to develop continuous provision

Led by

Early Excellence Consultant Team

Audience

HLTA's, TA's and Teachers in EY

Venue, Date & Time

Northern Centre

Tuesday 6th June,

10.00am – 12.00pm

Book Now
Supporting Children's Self-Initiated Play: How to Use Continuous Provision Effectively – London Centre
Workshop
14 Jun
£55.00

Supporting Children's Self-Initiated Play: How to Use Continuous Provision Effectively – London Centre

Course description

Understanding how to use Continuous Provision is at the heart of a quality planning framework for all children in their early years.

This introductory, highly practical, workshop explores how an effective environment, carefully planned and organised, promotes a broad range of learning opportunities for children. It will cover the key principles of how to establish continuous provision, indoors and outdoors, which meets the needs of the whole curriculum and embeds learning.

Benefits

A clearer understanding of what continuous provision is
Clarity of how it supports children's learning
Practical ideas to develop continuous provision

Led by

Early Excellence Consultant Team

Audience

HLTA's, TA's and Teachers in EY

Venue, Date & Time

London Centre

Wednesday 14th June,

10.00am – 12.00pm

Book Now
Securing Effective Interactions: How to Support & Extend Children's Learning – London Centre
Workshop
13 Jun
£55.00

Securing Effective Interactions: How to Support & Extend Children's Learning – London Centre

Course description

How good are your interactions with children? High quality interactions are central to effective early years practice and ensuring all children make progress. For these to be successful requires skilled adults.

This workshop will demonstrate how engaging in effective conversations during child-initiated activities helps children absorb new vocabulary, expand their knowledge and extend their thinking. Delegates will come away with ways to successfully improve the quality of their adult-child interactions, improving outcomes across the curriculum for all children.

Benefits:

An understanding of the importance of adult-child interactions
A clear grasp of ways to develop your practice
Inspiring ways to develop an environment that promotes high quality interactions.

Led by

Early Excellence Consultant Team

Audience

HLTA's, TA's and Teachers in EY

Venue, Date & Time

London Centre

Tuesday 13th June,

10.00am – 12.00pm

Book Now
Securing Effective Interactions: How to Support & Extend Children's Learning – Northern Centre
Workshop
14 Jun
£55.00

Securing Effective Interactions: How to Support & Extend Children's Learning – Northern Centre

Course description

How good are your interactions with children? High quality interactions are central to effective early years practice and ensuring all children make progress. For these to be successful requires skilled adults.

This workshop will demonstrate how engaging in effective conversations during child-initiated activities helps children absorb new vocabulary, expand their knowledge and extend their thinking. Delegates will come away with ways to successfully improve the quality of their adult-child interactions, improving outcomes across the curriculum for all children.

Benefits:

An understanding of the importance of adult-child interactions
A clear grasp of ways to develop your practice
Inspiring ways to develop an environment that promotes high quality interactions.

Led by

Early Excellence Consultant Team

Audience

HLTA's, TA's and Teachers in EY

Venue, Date & Time

Northern Centre

Wednesday 14th June,

10.00am – 12.00pm

Book Now