High Level Seminar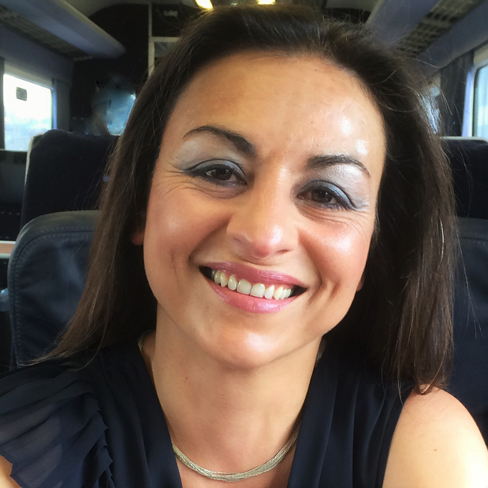 Summer Seminar 2017 – Deepen Your Understanding of Successful Learning
If we are to truly maximise learning for all children, then understanding how they learn is critical to effective practice, however we are often faced with a variety of competing psychological theories and explanations.
This summer, in a not to be missed, thought-provoking seminar, Dr. Ioanna Palaiologou will offer a broad understanding of the key psychological theories which attempt to explain how we develop as learners and the implications for the teaching of young children and ensuring successful outcomes.
Ioanna has worked as lecturer and researcher in higher education for the past twenty years and is a Chartered Psychologist with the British Psychological Society, with a specialism in child development and learning theories.
A regular contributor to national and international conferences and reviewer for many early childhood studies journals – Ioanna has published a number of research articles and books. Among her recent popular books are Early Years Foundation Stage: Theory and Practice, Child Observation: A Guide for Students in Early Childhood and Ethical Practice in Early Childhood all published by SAGE.
This is an ideal opportunity for those looking to review, refine and refresh whole school approaches to successful learning. It is also ideal for school inclusion teams seeking to develop their professional expertise. During the seminar, Dr. Ioanna Palaiologou will help delegates explore and identify problems in learning and the implications for teaching. Delegates will begin to discover the possible psychological reasons for such difficulties and solutions.
Don't miss out – places are limited and get booked up fast!
Download our new summer term CPD brochure.
The Psychology of Learning & Teaching in the Early Years – London Centre
Seminar
19 Jun
£100.00

The Psychology of Learning & Teaching in the Early Years – London Centre

Course description

The key to successful teaching is understanding learning. This thought provoking seminar will offer insight and a broad understanding of the psychological theories which attempt to explain how young children develop as learners. Dr. Ioanna Palaiologou will demonstrate that all educational practices are underpinned by one or more of these theories; she will help unlock these theories and explore the possible barriers to learning.

During the session delegates will discuss the related implications for planning, teaching and professional development: have time to reflect on the children they work with and together explore solutions that close the attainment gap and lead to successful outcomes for all children.

Benefits

Gain a deeper knowledge of educational psychology theory.
An understanding of how the different theories relate to the development of learning.
Clarity around the implications this has for successfully teaching young children.

Course type

High Level Seminar

Led by

Dr. Ioanna Palaiologou

Audience

Headteachers, Senior Leaders & EYFS Leaders

Venue, Date & Time

London Centre

Monday 19th June,

12.00pm – 4.00pm

Book Now