High Level Seminars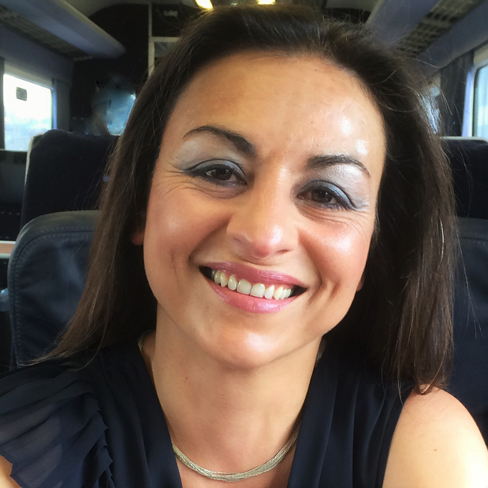 Dr. Ioanna Palaiologou CPsychol AFBPsS, FRSA has worked as lecturer and researcher in higher education for the past twenty years and is now returning to her career as a child psychologist. She is a Chartered Psychologist with the British Psychological Society, with a specialism in child development and learning theories.
During her time in Higher Education she has worked for five universities and among her main responsibilities have been supervision of postgraduate research students and mentoring early career researchers.
Her research interests are focused on psychology of learning and its applicability in early childhood education, child development and implications for pedagogy and ethics in research. In 2016 she was awarded Fellowship of the Royal Society of Arts.
Ioanna is regular contributor to national and international conferences and reviewer for many early childhood studies journals. She has published a number of research articles and books. Among her recent popular books are Early Years Foundation Stage: Theory and Practice (3rd ed), Child Observation: A Guide for Students in Carly Childhood (3rd ed) and Ethical Practice in Early Childhood all published by SAGE.
The Psychology for Learning and Teaching in the Early Years – London Centre
One Day
04 May
£200.00

The Psychology for Learning and Teaching in the Early Years – London Centre

Course description

Understanding how young children learn is critical to effective practice; however professionals are often faced with a variety of competing psychological theories and explanations. This in-depth seminar will offer a broad understanding of these psychological theories which attempt to explain how we develop as learners.

Throughout this thought provoking day Dr. Ioanna Palaiologou will demonstrate that all educational practices are underpinned by one or more of these theories and that both theory and practice evolve over time. Delegates will be given the opportunity to explore and identify problems in learning and the implications for the teaching of young children and together begin to discover the possible psychological reasons for such difficulties.

Benefits

Gain a deeper knowledge of psychology theory.
An understanding of how the different theories relate to the development of learning.
Clarity around the implications this has for teaching young children.

Course type

One Day Seminar

Led by

Dr. Ioanna Palaiologou

Price £200.00 exc. VAT

Additional Delegate
£150.00 exc. VAT

Audience

Headteachers, Senior Leaders & EYFS Leaders

Venue, Date & Time

London Centre

Thursday 4th May,

9.30am – 3.30pm

Book Now
The Psychology for Learning and Teaching in the Early Years – Northern Centre
One Day
18 May
£200.00

The Psychology for Learning and Teaching in the Early Years – Northern Centre

Course description

Understanding how young children learn is critical to effective practice; however professionals are often faced with a variety of competing psychological theories and explanations. This in-depth seminar will offer a broad understanding of these psychological theories which attempt to explain how we develop as learners.

Throughout this thought provoking day Dr. Ioanna Palaiologou will demonstrate that all educational practices are underpinned by one or more of these theories and that both theory and practice evolve over time. Delegates will be given the opportunity to explore and identify problems in learning and the implications for the teaching of young children and together begin to discover the possible psychological reasons for such difficulties.

Benefits

Gain a deeper knowledge of psychology theory.
An understanding of how the different theories relate to the development of learning.
Clarity around the implications this has for teaching young children.

Course type

One Day Course

Led by

Dr. Ioanna Palaiologou

Price £200.00 exc. VAT

Additional Delegate
£150.00 exc. VAT

Audience

Headteachers, Senior Leaders & EYFS Leaders

Venue, Date & Time

Northern Centre

Thursday 18th May,

9.30am – 3.30pm

Book Now