Day Courses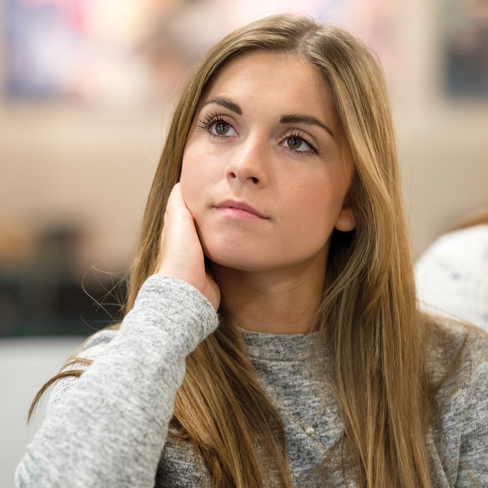 To support colleagues moving into the early years or Y1 in September, we are leading a package of three day courses specifically designed to equip teachers with the knowledge and skills that underpin effective practice. Be sure to secure places as courses start at the end of this term.
Early Bird Discount available on courses indicated with an asterisk (*) if booked before 30th of April.
Download our new summer term CPD brochure.
Rethinking the Y1 Classroom – Northern Centre*
One Day
17 May
£150.00

Rethinking the Y1 Classroom – Northern Centre*

Course description

Research identifies that children benefit if the curriculum and provision in Y1 builds on their previous experiences and provides rich opportunities for exploration and challenge. This course has been specifically designed to support Y1 teachers who are looking to develop the principles of continuous provision and enhancements in their classrooms that enable children to make progress.

Delegates will have the opportunity to consider how a well-organised, challenging environment, underpins effective learning and teaching across the whole curriculum. Inspiring and practical case studies will be shared that demonstrate how schools have successfully transformed their classrooms and the powerful impact this has had on learning.

Benefits

An understanding of the relationship between continuous provision and enhancements in Y1.
Strategies to help extend children's learning.
Practical ideas for developing provision.

Course type

One Day Course

Led by

Barbara Patterson, Early Excellence Consultant

Price

£150.00 exc. VAT – Includes 25% off Early Bird Discount if booked before 30th of April

Audience

Y1 Teachers & KS1 Leaders

Venue, Date & Time

Northern Centre

Wednesday 17th May,

9.30am – 3.30pm

Book Now
Rethinking the Y1 Classroom – London Centre*
One Day
23 May
£150.00

Rethinking the Y1 Classroom – London Centre*

Course description

Research identifies that children benefit if the curriculum and provision in Y1 builds on their previous experiences and provides rich opportunities for exploration and challenge. This course has been specifically designed to support Y1 teachers who are looking to develop the principles of continuous provision and enhancements in their classrooms that enable children to make progress.

Delegates will have the opportunity to consider how a well-organised, challenging environment, underpins effective learning and teaching across the whole curriculum. Inspiring and practical case studies will be shared that demonstrate how schools have successfully transformed their classrooms and the powerful impact this has had on learning.

Benefits

An understanding of the relationship between continuous provision and enhancements in Y1.
Strategies to help extend children's learning.
Practical ideas for developing provision.

Course type

One Day Course

Led by

Barbara Patterson, Early Excellence Consultant

Price

£150.00 exc. VAT – Includes 25% off Early Bird Discount if booked before 30th of April

Audience

Y1 Teachers & KS1 Leaders

Venue, Date & Time

London Centre

Tuesday 23rd May,

9.30am – 3.30pm

Book Now
Maximising Outdoor Learning: Leading the Development of Quality Practice – Northern Centre
One Day
23 May
£200.00

Maximising Outdoor Learning: Leading the Development of Quality Practice – Northern Centre

Course description

Children learn best in meaningful contexts where they can develop and apply their existing skills and knowledge. A well-planned outdoor area is a powerful learning environment for young children, and should provide opportunities for development across all areas of learning. This course will enable early years leaders to optimise the quality of leading learning in the early years within the outside environment; gaining a clearer understanding of how critical skills such as language for thinking, literacy and maths can be effectively embedded and extended.

The course will explore ways to lead and interpret the pedagogical practice seen outdoors. There will be opportunities to develop ways to encourage professional dialogue, team roles, interactions, observation and capturing evidence of progress to develop quality by growing a positive staff team within a culture of improvement and climate of change.

Benefits

Gain a deeper understanding of the potential of outdoor learning.
Clarity of how interpret pedagogical practice outdoors.
Strategies for leading others in the development of outdoor learning for the whole curriculum.

Course type

One Day Course

Led by

Kathryn Solly, Independent Consultant

Additional Delegate

£150.00 exc. VAT

Audience

Assistant Heads, EYFS Leaders & Co-ordinators

Venue, Date & Time

Northern Centre

Tuesday 23rd May,

9.30am – 3.30pm

Book Now
Maximising Outdoor Learning: Leading the Development of Quality Practice – London Centre
One Day
21 Jun
£200.00

Maximising Outdoor Learning: Leading the Development of Quality Practice – London Centre

Course description

Children learn best in meaningful contexts where they can develop and apply their existing skills and knowledge. A well-planned outdoor area is a powerful learning environment for young children, and should provide opportunities for development across all areas of learning. This course will enable early years leaders to optimise the quality of leading learning in the early years within the outside environment; gaining a clearer understanding of how critical skills such as language for thinking, literacy and maths can be effectively embedded and extended.

The course will explore ways to lead and interpret the pedagogical practice seen outdoors. There will be opportunities to develop ways to encourage professional dialogue, team roles, interactions, observation and capturing evidence of progress to develop quality by growing a positive staff team within a culture of improvement and climate of change.

Benefits

Gain a deeper understanding of the potential of outdoor learning.
Clarity of how interpret pedagogical practice outdoors.
Strategies for leading others in the development of outdoor learning for the whole curriculum.

Course type

One Day Course

Led by

Kathryn Solly, Independent Consultant

Additional Delegate

£150.00 exc. VAT

Audience

Assistant Heads, EYFS Leaders & Co-ordinators

Venue, Date & Time

London Centre

Wednesday 21st June,

9.30am – 3.30pm

Book Now
How to Make the Most of Outdoor Opportunities in Y1 – Northern Centre*
One Day
07 Jun
£150.00

How to Make the Most of Outdoor Opportunities in Y1 – Northern Centre*

Course description

An effective outdoor learning environment works in harmony with the indoors, magnifying the opportunities for learning. It needs careful preparation and planning to ensure it successfully meets the needs of the curriculum. This course will explore how to offer holistic learning experiences which will contribute to all areas of learning and development; provide opportunities to extend children's thinking and problem solving.

During the day you will gain a wealth of ideas to improve confidence in delivery, linking the primary curriculum and beyond; with practical and inspiring case studies used to demonstrate how learning outdoors has been successfully transformed in KS1.

Benefits

A clear understanding of the value of outdoor learning.
Confidence in knowing how the outdoor environment can be used to support learning across the KS1 curriculum.
Inspiring and practical examples of outdoor learning.
Practical tools to support with short, medium and long-term planning outdoors.

Course type

One Day Course

Led by

Early Excellence Consultant Team

Price

£150.00 exc. VAT – Includes 25% off Early Bird Discount if booked before 30th of April

Audience

Y1 Teachers & KS1 Leaders

Venue, Date & Time

Northern Centre

Wednesday 7th June,

9.30am – 3.30pm

Book Now
How to Make the Most of Outdoor Opportunities in Y1 – London Centre*
One Day
19 Jun
£150.00

How to Make the Most of Outdoor Opportunities in Y1 – London Centre*

Course description

An effective outdoor learning environment works in harmony with the indoors, magnifying the opportunities for learning. It needs careful preparation and planning to ensure it successfully meets the needs of the curriculum. This course will explore how to offer holistic learning experiences which will contribute to all areas of learning and development; provide opportunities to extend children's thinking and problem solving.

During the day you will gain a wealth of ideas to improve confidence in delivery, linking the primary curriculum and beyond; with practical and inspiring case studies used to demonstrate how learning outdoors has been successfully transformed in KS1.

Benefits

A clear understanding of the value of outdoor learning.
Confidence in knowing how the outdoor environment can be used to support learning across the KS1 curriculum.
Inspiring and practical examples of outdoor learning.
Practical tools to support with short, medium and long-term planning outdoors.

Course type

One Day Course

Led by

Early Excellence Consultant Team

Price

£150.00 exc. VAT – Includes 25% off Early Bird Discount if booked before 30th of April

Audience

Y1 Teachers & KS1 Leaders

Venue, Date & Time

London Centre

Monday 19th June,

9.30am – 3.30pm

Book Now
Moving into Y1: Getting Off to a Flying Start – London Centre*
Three Day
16 Jun
£375.00

Moving into Y1: Getting Off to a Flying Start – London Centre*

Course description

Learning is not separated by fixed boundaries of time. In Y1 it is essential that practice offers continuity from the EYFS and that the learning experiences provided offer sufficient challenge for all children to make progress. This three day course has been specifically designed to enable teachers new to working with this exciting year group to consider how to successfully develop quality and inspirational provision which enriches curriculum delivery.

This in-depth course will provide delegates with the opportunity to review their current practice and address the issue of balance between children's self-initiated learning and adult-led learning. We will explore the challenges of ensuring curriculum coverage that meets the needs of all children; both indoors and outdoors. Later in the course delegates will look more closely at literacy and numeracy in Y1 and consider ways to offer meaningful activities to stimulate children's interest and understanding.

Day One: Developing an Effective Learning Environment
During this day delegates will explore the importance of providing continuity from the EYFS and building on children's previous learning experiences. We will consider what an inspiring and challenging learning environment involves and how to link with children's interests to enhance and develop quality provision. At the end of the day delegates will be introduced to a gap task personalised to current needs.

Day Two: Developing an Effective Framework for Planning
During the day, practitioners will explore planning for continuous provision as well as considering how to structure the day. The role of the adult will be examined in detail as well as ensuring that planning for the Y1 curriculum includes challenge and progression. Case studies of effective Y1 practice and provision will be shared.

Day Three: Developing Rich Opportunities for Literacy & Mathematics
The focus on day three will be on how to make the environment rich in literacy and maths for all children; providing inspiring and challenging opportunities for children to engage in deep level learning in order to gain mastery in these areas. We will also use this day to share learning from the gap tasks and draw together key messages from the course as a whole.

Benefits

An understanding of how to create an effective and inspiring learning environment in Y1.
Examples of quality practice in Y1 to inform ideas and inspire confidence.
Practical tools to support planning for learning across the curriculum.

Course type

Three Day Course

Led by

Barbara Patterson, Curriculum Consultant

Price

£375.00 exc. VAT – Includes 25% off Early Bird Discount if booked before 30th of April

Audience

Teachers new to the Y1

Venue, Date & Time

Day 1:

Friday 16th June,

9.30am – 3.30pm

Day 2:

Thursday 28th September,

9.30am – 3.30pm

Day 3:

Thursday 9th November,

9.30am – 3.30pm

Book Now
Moving into Y1: Getting Off to a Flying Start – Northern Centre*
Three Day
13 Jul
£375.00

Moving into Y1: Getting Off to a Flying Start – Northern Centre*

Course description

Learning is not separated by fixed boundaries of time. In Y1 it is essential that practice offers continuity from the EYFS and that the learning experiences provided offer sufficient challenge for all children to make progress. This three day course has been specifically designed to enable teachers new to working with this exciting year group to consider how to successfully develop quality and inspirational provision which enriches curriculum delivery.

This in-depth course will provide delegates with the opportunity to review their current practice and address the issue of balance between children's self-initiated learning and adult-led learning. We will explore the challenges of ensuring curriculum coverage that meets the needs of all children; both indoors and outdoors. Later in the course delegates will look more closely at literacy and numeracy in Y1 and consider ways to offer meaningful activities to stimulate children's interest and understanding.

Day One: Developing an Effective Learning Environment
During this day delegates will explore the importance of providing continuity from the EYFS and building on children's previous learning experiences. We will consider what an inspiring and challenging learning environment involves and how to link with children's interests to enhance and develop quality provision. At the end of the day delegates will be introduced to a gap task personalised to current needs.

Day Two: Developing an Effective Framework for Planning
During the day, practitioners will explore planning for continuous provision as well as considering how to structure the day. The role of the adult will be examined in detail as well as ensuring that planning for the Y1 curriculum includes challenge and progression. Case studies of effective Y1 practice and provision will be shared.

Day Three: Developing Rich Opportunities for Literacy & Mathematics
The focus on day three will be on how to make the environment rich in literacy and maths for all children; providing inspiring and challenging opportunities for children to engage in deep level learning in order to gain mastery in these areas. We will also use this day to share learning from the gap tasks and draw together key messages from the course as a whole.

Benefits

An understanding of how to create an effective and inspiring learning environment in Y1.
Examples of quality practice in Y1 to inform ideas and inspire confidence.
Practical tools to support planning for learning across the curriculum.

Course type

Three Day Course

Led by

Barbara Patterson, Curriculum Consultant

Price

£375.00 exc. VAT – Includes 25% off Early Bird Discount if booked before 30th of April

Audience

Teachers new to the Y1

Venue, Date & Time

Northern Centre

Day 1:

Thursday 13th July,

9.30am – 3.30pm

Day 2:

Tuesday 26th September,

9.30am – 3.30pm

Day 3:

Tuesday 7th November,

9.30am – 3.30pm

Book Now
Moving into the EYFS: Getting Off to a Flying Start – London Centre*
Three Day
04 Jul
£375.00

Moving into the EYFS: Getting Off to a Flying Start – London Centre*

Course description

The role of the teacher in the early years can be challenging, daunting, exciting and extremely rewarding. This three day course has been specifically designed to equip teachers who are new to working in the early years with knowledge and skills that underpin a clear and principled pedagogy. It will enable participants to critically reflect on their own practice and develop their professional expertise in working with younger children.

Across the course we will look closely at the requirements of the statutory framework (EYFS) and examine how this can be translated into quality practice for all children. The programme will also draw on current research, child development theories and some of the great pioneers and innovators in early education.

Day One: Keeping Children at the Heart
During this day we will be exploring the key principles of the unique child who is competent, curious and fascinating. There will be discussion around how to successfully support children's predictable interests and patterns of play. We will also take time to consider how the Characteristics of Effective Learning can be nurtured in meaningful and inspiring ways. At the end of day one participants will decide on a personalised gap task that is relevant to their current situation.

Day Two: Developing the 'Third Teacher'
The environment is often described as 'the third teacher' – critical in supporting and challenging children in their ongoing journey of learning and development. The key principles of continuous and enhanced provision, indoors and outdoors, will be explored practically using the Interactive Environments in the Centre. We will also consider daily routines and how they can be used effectively to support and extend learning.

Day Three: Being an Effective Adult
In any learning environment adults are the most valuable resource, opening children's eyes to the world around them and supporting their learning journey. Children's self-initiated play will be discussed, along with a range of strategies that adults can use to extend children's language, ideas and thinking. Time will be spent exploring effective and practical approaches to observation, assessment and planning. Learning from the gap task will be shared and key messages drawn together.

Benefits

A deeper knowledge of the statutory requirements in the EYFS.
An understanding of how to plan for the unique needs of children across the whole learning environment.
Clarification of the critical role of the adult in the early years.
Practical tools to support you with developing your own practice and learning environments.

Course type

Three Day Course

Led by

Jude Twani, Curriculum Consultant

Price

£375.00 exc. VAT – Includes 25% off Early Bird Discount if booked before 30th of April

Audience

Teachers new to the EYFS

Venue, Date & Time

London Centre

Day 1:

Tuesday 4th July,

9.30am – 3.30pm

Day 2:

Thursday 28th September,

9.30am – 3.30pm

Day 3:

Thursday 23rd November,

9.30am – 3.30pm

Book Now
Moving into the EYFS: Getting Off to a Flying Start – Northern Centre*
Three Day
12 Jul
£375.00

Moving into the EYFS: Getting Off to a Flying Start – Northern Centre*

Course description

The role of the teacher in the early years can be challenging, daunting, exciting and extremely rewarding. This three day course has been specifically designed to equip teachers who are new to working in the early years with knowledge and skills that underpin a clear and principled pedagogy. It will enable participants to critically reflect on their own practice and develop their professional expertise in working with younger children.

Across the course we will look closely at the requirements of the statutory framework (EYFS) and examine how this can be translated into quality practice for all children. The programme will also draw on current research, child development theories and some of the great pioneers and innovators in early education.

Day One: Keeping Children at the Heart
During this day we will be exploring the key principles of the unique child who is competent, curious and fascinating. There will be discussion around how to successfully support children's predictable interests and patterns of play. We will also take time to consider how the Characteristics of Effective Learning can be nurtured in meaningful and inspiring ways. At the end of day one participants will decide on a personalised gap task that is relevant to their current situation.

Day Two: Developing the 'Third Teacher'
The environment is often described as 'the third teacher' – critical in supporting and challenging children in their ongoing journey of learning and development. The key principles of continuous and enhanced provision, indoors and outdoors, will be explored practically using the Interactive Environments in the Centre. We will also consider daily routines and how they can be used effectively to support and extend learning.

Day Three: Being an Effective Adult
In any learning environment adults are the most valuable resource, opening children's eyes to the world around them and supporting their learning journey. Children's self-initiated play will be discussed, along with a range of strategies that adults can use to extend children's language, ideas and thinking. Time will be spent exploring effective and practical approaches to observation, assessment and planning. Learning from the gap task will be shared and key messages drawn together.

Benefits

A deeper knowledge of the statutory requirements in the EYFS.
An understanding of how to plan for the unique needs of children across the whole learning environment.
Clarification of the critical role of the adult in the early years.
Practical tools to support you with developing your own practice and learning environments.

Course type

Three Day Course

Led by

Matthew Sayer, Curriculum Consultant

Price

£375.00 exc. VAT – Includes 25% off Early Bird Discount if booked before 30th of April

Audience

Teachers new to the EYFS

Venue, Date & Time

Northern Centre

Day 1:

Wednesday 12th July,

9.30am – 3.30pm

Day 2:

Wednesday 27th September,

9.30am – 3.30pm

Day 3:

Wednesday 15th November,

9.30am – 3.30pm

Book Now
Unpicking the Issues: Securing a Broad & Balanced Curriculum in Y1 – Northern Centre*
One Day
Autumn
£150.00

Unpicking the Issues: Securing a Broad & Balanced Curriculum in Y1 – Northern Centre*

Course description


Rescheduled date for Autumn
Ensuring that all aspects of the KS1 curriculum are effectively taught and that key skills are embedded in order for children to make at least good progress from their starting points is an ongoing challenge. At the same time we know that children at this key stage learn most effectively when given opportunities to make links, explore and think critically. To successfully unpick this, interpret the learning and use this information to accurately assess requires skilful observation.

During this inspiring course, delegates will be supported to find ways to manage these challenges; exploring how a combination of adult-led, carefully planned provision and opportunities for child-initiated learning can bring about successful outcomes. Time will also be given to create an action plan unique to the needs of your school.

Benefits

Clarity of how to develop KS1 provision that supports the whole curriculum and ensures progression.
An understanding of how 'incidental learning' can be used to meet curriculum objectives.
Greater confidence in how to accurately use observation to support the assessment process.


Dates
Autumn term TBC

To register your interest in this course please email our team.

Course type

One Day Course

Led by

Barbara Patterson, Early Excellence Consultant

Price

£150.00 exc. VAT – Includes 25% off Early Bird Discount if booked before 30th of April

Audience

Y1 Teachers & KS1 Leaders

Book Now
Unpicking the Issues: Securing a Broad & Balanced Curriculum in Y1 – London Centre*
One Day
Autumn
£150.00

Unpicking the Issues: Securing a Broad & Balanced Curriculum in Y1 – London Centre*

Course description


Rescheduled date for Autumn

Ensuring that all aspects of the KS1 curriculum are effectively taught and that key skills are embedded in order for children to make at least good progress from their starting points is an ongoing challenge. At the same time we know that children at this key stage learn most effectively when given opportunities to make links, explore and think critically. To successfully unpick this, interpret the learning and use this information to accurately assess requires skilful observation.

During this inspiring course, delegates will be supported to find ways to manage these challenges; exploring how a combination of adult-led, carefully planned provision and opportunities for child-initiated learning can bring about successful outcomes. Time will also be given to create an action plan unique to the needs of your school.

Benefits

Clarity of how to develop KS1 provision that supports the whole curriculum and ensures progression.
An understanding of how 'incidental learning' can be used to meet curriculum objectives.
Greater confidence in how to accurately use observation to support the assessment process.

Dates
Autumn term TBC

To register your interest in this course please email our team.

Course type

One Day Course

Led by

Barbara Patterson, Early Excellence Consultant

Price

£150.00 exc. VAT – Includes 25% off Early Bird Discount if booked before 30th of April

Audience

Y1 Teachers & KS1 Leaders

Book Now